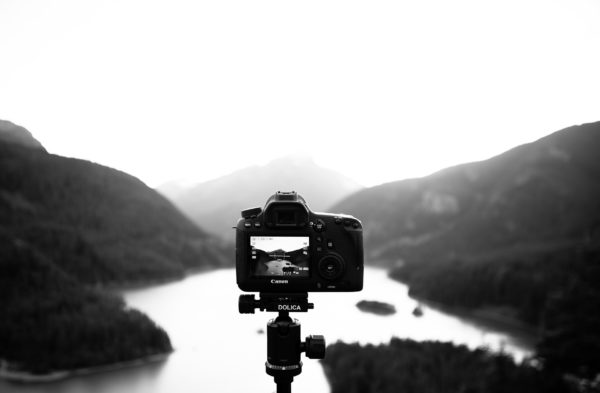 The 2010s can be said to be the decade of the smartphone. That, and mobile data have brought transformative change to the way we interact with technology.
A plethora of tiny-but-mighty mobile applications have enabled countless new phone functionalities, forming the backbone powering the rise of social media and the sharing economy that created both possibilities and threats.
If the last decade was anything to go by, our use cases for technology looks set to make another quantum leap by the end of this still-new decade.
Here are four bold predictions of a future that may fundamentally alter our approach to technology use, with a special focus on Singapore:
1. 5G driving the automation of daily life
What is it?
The 2020s will see the automation of daily life, through machine learning and artificial intelligence (AI). A discussion of automation is not complete without mentioning 5G, its key enabler.
5G is the next-generation standard promises to provide low-latency, high-capacity connections. It features three core technologies: enhanced mobile broadband (eMBB), ultra-reliable low lantency connection (uLRRC), and massive machine type communication (MMTC).
Without launching into a full explainer, each of the core technologies will enable new use cases powered by AI.
For instance, daily life can be increasingly automated through driverless robots, vehicles, and delivery drones, all able to navigate around each other by communicating near-instantaneously.
It will also enable the provision of real-time services in virtual or mixed-reality. This can be a game changer in terms of telemedicine consultations, as well as in industrial design and collaboration across disparate geographical localities.
To make all these happen, 5G operates across a wider range of frequency bands to give it the versatility it needs – At sub-1GHz low bands for coverage, 26GHz to 28GHz high bands for performance within defined areas, and a sub-6GHz mid-band for a mix of performance and coverage.
Where Singapore stands
The Infocomm Media Development Authority (IMDA) has launched a Call for Proposal, for mobile network operators to build out two national 5G networks at the mid 3.5GHz band.
Interestingly, the two operators are expected to provide wholesale services to other mobile network operators and virtual network operators.
This will allow a vibrant playing field comprising a multitude of retail service providers selling services to consumers, like how the home broadband landscape is now with the fibre-based Next-Generation National Broadband Network (NGNBN).
In fact, with the creation of two equal network owners, StarHub and M1 may finally bring their network sharing rumours to fruition. Singtel might own the other network, leaving smaller players to sign up with either firms to offer services under competitive terms.
Next-generation only
IMDA expects the networks to achieve 50 per cent outdoor coverage by 2022, with 100 per cent coverage by 2025. This relatively modest implementation timeline comes with the expectation that the deployment of 5G will be done with standalone, 5G-only equipment.
While countries like South Korea and the United States have blazed ahead to launch 5G services in 2019, they are delivered on non-standalone 4G equipment upscaled to deliver 5G-like speeds.
Singapore's 5G network will support the full range of 5G technologies like eMBB, uLRRC and MMTC at launch. They are the key enablers for the AI-driven, latency-sensitive use cases that will rewrite the story of the coming decade.
Equipment supporting all three standards are nascent, and not yet ready for commercial deployment today.
Four high-band mmWave networks at the 26GHz and 28GHz band, each of 800MHz width will also be made available. The winners building out the two 5G networks will each receive one 800MHz band, while the other two will go to the other mobile operators on request.
These mmWave frequency bands may not seem interesting to the average man on the street, but it will be the basis of many exciting next-generation industrial applications within a facility or district.
In the future Tuas Port, for instance, the unmanned drones and augmented reality glasses that will provide useful information to port workers will work best on a super low-latency, ultra-high bandwidth network that the mmWaves can deliver.
Locking horns, looking ahead
Such is the draw of 5G as the currency of the coming times, that the race for 5G supremacy among the great powers is bubbling barely beneath the surface.
The United States classified Huawei as a national security threat, and banned US companies from supplying to, and working with the Chinese giant. It has also put pressure on key allies to not deploy Huawei 5G equipment.
Why the enthusiasm? It probably does not help that Huawei and Chinese firms are projected to provide the equipment for 40 to 60 per cent of the game-changing 5G networks across the globe in the coming decade.
While Australia complied, key European allies in Britain and Germany are hedging their bets by using Huawei for radios and antennas, and others for the core server and software systems.
As the battle plays out, devices with 5G started hitting the market in 2019, but mostly as a 5G-flavour option to a flagship, and at a premium price. The Samsung Galaxy S10 5G, for instance, carried a US$200 premium over its non-5G counterpart.
This is set to change in 2020. Rumours are abound that every iPhone this year will be 5G-ready. Chipmaker Qualcomm also shared that over 230 5G devices are already in development.
Looks like one does not have to wait long to enjoy the benefits of 5G in Singapore, even while it will take time to mature over the decade.
2. Wi-Fi 6 powering the smart home
What is it?
While 5G transforms data transmission across greater distances, the revolution in localised communications come courtesy of Wi-Fi 6, the successor to Wi-Fi 5 (or 802.11ac) launched in 2013.
Much like 5G, Wi-Fi 6 saw its commercial launch towards the later part of 2019. Astute readers will have realised the standard is renamed from 802.11ax, as the Wi-Fi Alliance worked to simplify the naming convention of Wi-Fi standards.
The increased Wi-Fi 6 throughput comes courtesy of a few new technologies with mind boggling acronyms that change the way frequency waves are transmitted and received:
QAM (Quadrature Amplitude Modulation) is responsible for the speed boost, by enabling Wi-Fi 6 to transmit ten digits of binary code with each transmission, up from eight digits in Wi-Fi 5. This has translated to real-world gains of about 30 per cent in speed.
OFDMA (Orthogonal Frequency Division Multiple Access) and inbound/outbound MU-MIMO (Multiple User Multiple In, Multiple Out) works together to allow more connections to the router and reduce congestion, by sub-dividing frequencies and adding spatial channels to serve different devices at once.
To visualise this, imagine each spatial channel to be a truck, and frequency to be the goods carried by every truck. MU-MIMO means more trucks in service, while OFDMA arranges the goods so it can deliver things belonging to multiple parties at once.
Finally, the implementation of Target Wait Time in Wi-Fi 6 compliant devices meant they would be able to plan when to wake up, and send/receive information before returning to sleep more intelligently. This will conserve battery life in low-drain wireless devices and appliances.
Coming soon (but no rush)
Flagship smartphones like the Samsung Galaxy Note 10 and Apple iPhone 11 already support Wi-Fi 6. Network equipment makers have also launched their Wi-Fi 6 routers, though prices remain high as they are so new.
Strictly speaking, there is no rush to adopt Wi-Fi 6 for speed gains. The latest Wi-Fi 5 gear already offers decent throughput in a typical Singapore home.
In theory, Wi-Fi 6 can unlock the absolute full potential of your multi-gigabit fibre broadband connection, with its theoretical maximum speed of 14Gbps across four streams, a jump from the 6.9Gbps across eight streams on Wi-Fi 5.
Theoretical Wi-Fi speeds, however, can be affected by everything from distance to physical obstructions. The quoted speed also has to carry both inbound and outbound traffic.
Realistically, you should expect Wi-Fi 6 to carry traffic at a quarter to a third of its theoretical maximum speeds.
The limitations do not end at your Wi-Fi connection. Theoretical maximum fibre broadband speeds are also seldom achieved, unless when accessing locally cached content on a server that is not busy.
Most servers are not able to provide a single, sustained gigabit connection, especially when you expect that many users will be trying to retrieve data simultaneously from that same server.
The true use-case of Wi-Fi 6 could present itself in the coming decade, as smart appliances proliferate exponentially – think televisions, home assistants, light bulbs, curtains, door viewers, refrigerators and more.
The sheer number of devices within the home will choke up a non Wi-Fi 6 router with numerous active connections, at the same time leaving homeowners with quite a few drained batteries to manage.
That will be the beauty of Target Wait Time and OFDMA and MU-MIMO in time to come, as more devices will be able to co-exist peacefully, and with a smaller power bill to boot.
3. Subscribe for more (or anything at all)
As the 2010s brought a new wave of digital-first players that changed how we pay for content, the 2020s will see traditional giants gradually grow their business differently for sustained revenue and spending.
Technological progress is becoming more incremental, and half-decade old devices and software are just as competent at getting the job done.
To keep consumers spending, firms look set to spread out the high upfront cost of periodic upgrades through subscriptions.
The rise of over-the-top (OTT) services kicked into high gear in 2019. Established players have thrown their hats into the ring, buoyed perhaps by falling revenues in their traditional segments, and the success of digital-first streaming giant Netflix.
Disney launched its children-first streaming service in Disney+, while Apple introduced not just one, but three content subscription services with Apple Arcade, Apple TV+ and Apple News+.
This is not to forget regional players like Viu and TVBAnywhere+, all hungry for a slice of the content pie.
It is not just content. Established software suites from Microsoft Office to Adobe Creative Suite are now available for a monthly fee.
As opposed to shelling out a pretty penny for an upgrade, users get the latest features delivered right to them, as long as they remain subscribers, of course.
As the smartphone upgrade cycle slows, Apple has also started selling their iPhones for a monthly fee.
Subscribers can "upgrade" to the newest iDevice annually when it becomes available, instead of purchasing a new device every three years. As usual, subscribers have to make a certain number of payments to be eligible for the perk.
In the near future, avid gamers may no longer have to make expensive upgrades to their desktops to support the latest games. They can simply switch their leased device for an upgraded one.
The same might happen with home appliances. Why buy and maintain a depreciating asset when you can pay a flat fee, and have the appliance swapped out when they fail?
4. Converging for the next wave of growth
As a generation of digital-first players seek new opportunities, many of them will increasingly look to complementary horizontals to grow their pie.
The most famous example? WeChat. It has in excess of a billion active users, and not a day goes by without its captive market chatting with friends, catching up on their online lives, ordering food, booking rides, to even securing a loan from the superapp.
Ditto for Go-Jek, which, in addition to its famed motorbike ride hailing service, offers everything from laundry services to deliveries to financial lending.
Even Facebook, the world's largest social network, wants to move from owning and operating a series of social apps to unifying them under one messaging platform.
In Singapore, Grab is beginning to emulate from the success of its rivals. It has not hid his intentions to become an "everyday app", and recently made a joint bid for a digital banking licence with Singtel.
This is on top of its other services, which range from food delivery to bicycle rentals, all powered by its own e-wallet and payment platform.
In this new decade, convergence for continued growth will be the buzzword. Companies will increasingly expand into, and disrupt other existing, lucrative markets using their established competitive advantages.
We may see one or two more new firms that blaze the trail with a whole new platform economy, but chances of this happening are small after a decade of non-stop experimentation. We all know how bicycle rentals went.
What is more likely to happen now? The current players, awash with cash from their umpteenth funding rounds, will do what they do best – disrupt another traditional player. And they do so with the star power of their existing apps and brand.
What is your take on the evolution of technology in the coming decade? Share your views with us in the comments!