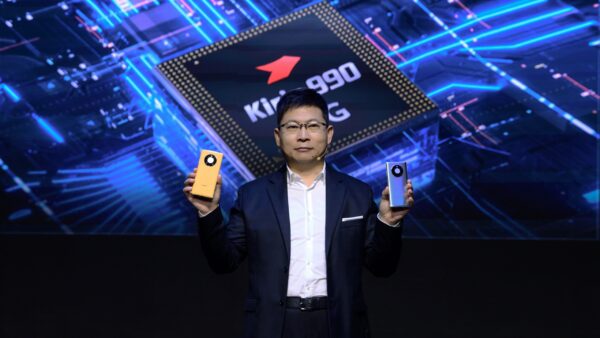 Hit by American sanctions in the past year, Huawei has doubled down on the technology in its new Mate 40 phone by introducing a new processor and a "free form" camera that promises even better images on the go.
Unveiled at a much-awaited launch yesterday, the Mate 40 sports Huawei's Kirin 9000 processor that is touted as the first 5G-enabled chip to be manufactured in a 5-nanometre process.
This means smaller transistor sizes, which in turn allows the Chinese phone maker to squeeze in more transistors on the small surface of a chip for more performance. On the Kirin 9000, there are 15.3 billion transistors, 30 per cent more than Apple's A14 processor.
Huawei is also claiming better performance over another rival chip used in many Android phones – Qualcomm's Snapdragon 865+.
In raw terms, it says, its Kirin 9000 central processing unit is 10 per cent zippier and its graphics processing unit is 52 per cent faster.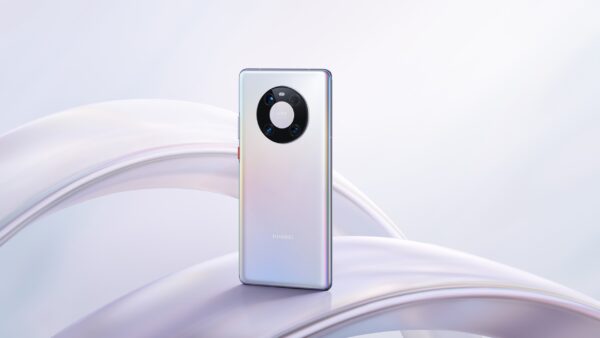 Huawei says it has increased 5G speeds too on its new phone, promising 5x increases for 5G uplink and 2x boosts for 5G downlink when compared with the X55 5G modem on the Snapdragon chip. These claims have to be independently tested.
Yet another promise of Huawei's 5-nm based chip is power efficiency. This will help the Mate 40 last longer, even though the phone already has a large 4,400mAh battery squeezed into its slim body that allows nine hours of heavy usage. The battery is juiced up by a new 66W wired charger or the 50W wireless charger.
A new Huawei phone would not be complete without new imaging tools, and in this regard, the new Kirin 9000 chip provides the Mate 40 with a faster image signal processor that can better reduce video noise reduction. This is especially critical for shooting videos in a low-light situation with a small image sensor.
The Mate 40 Pro's camera is also different the P40 Pro, the last Huawei flagship out earlier this year. The new phone has the same 50-megapixel 1/1.28-inch sensor for regular shots and a 12-megapixel 7x optical zoom camera.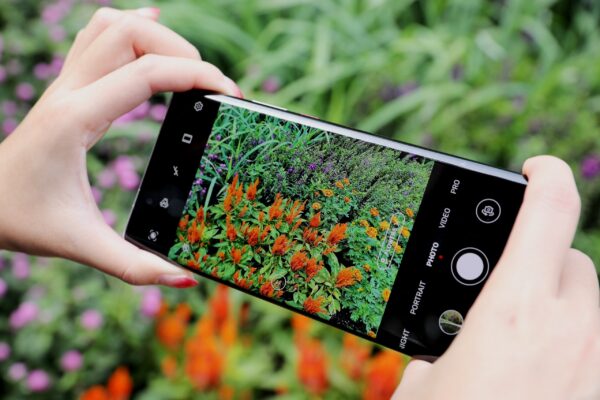 However, it seems to have a "downgraded" ultrawide camera that now sports a sensor capable of capturing 20 megapixels instead of the P40 Pro's 40 megapixels.
While the downgrade may seem disappointing, Huawei could win over users with what is touted as the world's first free-form lens system in its camera.
The lens is able to change its shape and produce distortion-free images that are apparent when capturing selfies and buildings using the ultrawide camera, according to Huawei.
Another addition to the new phone is an ultrawide angle camera for the front-facing camera when taking a group shot.
For those who love to shoot videos, the new Mate 40 also brings a couple of handy features. A feature called XD Fusion HDR makes it easier to capture clips with strong backlight. You can see more details in the "shadow" part of videos that is usually underexposed.
Other noteworthy improvements are vibration-free video capture, 240fps unlimited slow-motion videos and an artificial intelligence (AI) subject tracking mode. These will make the Mate 40 attractive to folks who shoot videos often.
What about the looks? While Huawei has improved a lot of things on the inside, the exterior still looks similar to the Mate 30 Pro from last year. Okay, the exception is the Mate 40's camera module, which is sporting different lenses.
The new phone has the same 88-degree curvature screen and the virtual volume control of the previous model, though the front-facing camera is now shifted to the top left corner of the phone's screen.
The screen has grown slightly bigger with a 6.76-inch flex OLED 2,772 x 1,344 display. It now comes with a faster 90Hz refresh rate, though is still not as zippy as the 120Hz on Samsung's Galaxy Note 20 Ultra or 144Hz on the Asus ROG Phone 3.
We do not have the price for Singapore yet but the top-end model, the Mate 40 Pro, will cost €1,199, which translates to a high S$1,920.
Despite the serious hardware, Huawei's biggest obstacle is still the lack of Google services, which means users go without staples such as Gmail, Google Maps and other apps that depend on Google's suite of mobile services.