It's that time of the year again when you play Santa to your friends and family by buying them the presents they deserve, depending on how good they have been.
If you are thinking of phones to stuff into the stocking this year, here are five of the hottest mobiles that would not disappoint most gizmo lovers. Check them out.

Samsung Galaxy Note
Okay, it's a bit of a stretch to call this a phone, when it looks a little too big to be with its 5.3-inch screen. But Samsung's latest "crossover" device still fits into many handbags and jeans pockets – tablets usually don't – and it boasts one of the best screens around in its AMOLED display.
More than that, the stylus complements regular finger gestures to let you scribble as well as scrawl notes on the screen. We weren't sure it's a hit when we first saw the Galaxy Note, but it is now surely one of the most popular gift ideas this holiday season. Check out our hands on test here.
Samsung Galaxy S II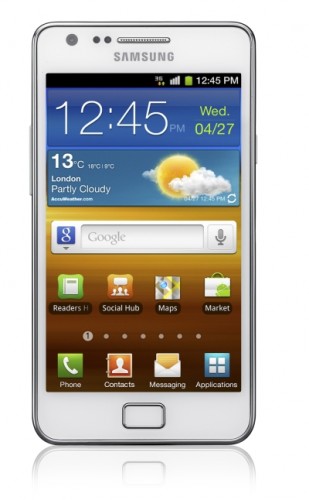 If a "traditional" phone is more to your taste, then one of the most popular now is the Galaxy S II, the Korean firm's runaway hit this year. It's got the best screen around in the ultra-bright Super AMOLED Plus and the interface is butter smooth, thanks to the 1.2GHz dual core chip onboard.
Better yet, there's even a pretty, white version now if a "white Christmas" is your kind of thing. Plus, the new version also means your gift is a little different from the original black version. Check out the review here.
Motorola Razr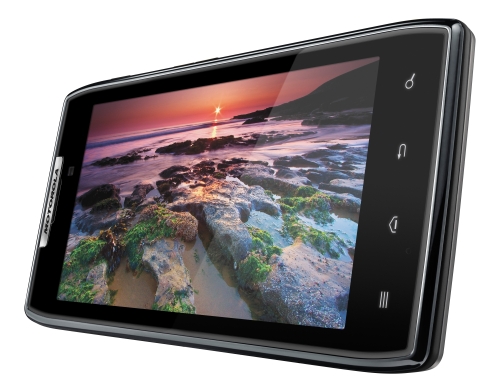 Okay, enough of Samsung. One alternative to the top Android maker from Korea is Motorola's new Razr. Though nothing like the original Razr that made Motorola a choice of fashionistas several years ago, the new version sports the same focus on design and style with its ultra-thin design and unique Kevlar backing.
What we also like are power settings that intuitively help you save battery juice. You can set the Razr to automatically switch off the GPS, for example, when you reach home. Check out our hands on test here.
HTC Sensation XL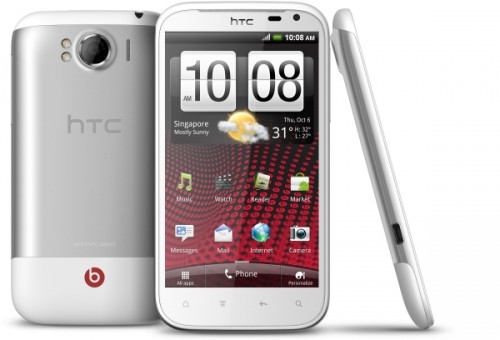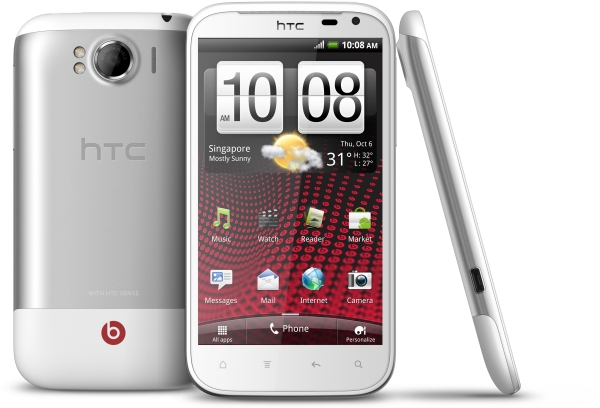 Another phone that is bound to please is HTC's aptly-named Sensation XL. With a 4.7-inch screen that is only bettered by the Galaxy Note's 5.3 incher, the Sensation XL also sports a speedy 1.5GHz chip that means all the extras that HTC throws into its Android-based phones don't slow down the interface here.
As you'd expect, the XL-sized gizmo also comes with HTC's trademark heavy metallic chassis – a contrast to Samsung's much lighter, plastic chassis for its Galaxy phones. This phone is what you're looking for if you prefer something that feels a little heavier or "solid" in your hands. More here.
[NOTE: We had earlier said the Sensation XL sported a dual-core chip. This is incorrect. It has a single core chip.]
Nokia Lumia 800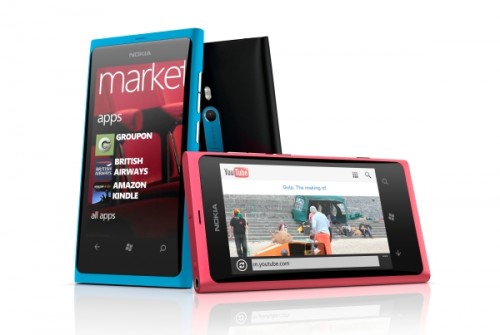 After four Android phones, a Windows rival here. What makes Nokia's comeback device so special is really its design. Like the N9 before it, the Lumia 800 has a screen that looks like a pillow sitting on a single piece of moulded plastic – it's simply genius.
The simple design will resonate with many users who like Microsoft's simple interface that has been quietly gaining fans looking for an alternative to Android and iOS devices. Better yet, the new "Mango" version of Windows Phone comes with much-needed updates like multi-tasking, making it a real rival to the two main OSes now. More about the Lumia 800.
Alternatives
What else do we like? Well, the Samsung Galaxy Nexus that runs Google's latest Android OS is definitely in the wishlist of many gadget fans this Christmas, but we're still not sure if Samsung will get this much-awaited number in the shops by Christmas.
There's also Apple's iPhone 4S, which surely is a must-have for its fans, but the small screen and closed, inflexible OS mean it is poor competition for its Android rivals and make it a gift strictly for Apple lovers.
Fancy a gadget other than a phone this holiday season? We'll have more guides on laptops and more in the coming days to Christmas!