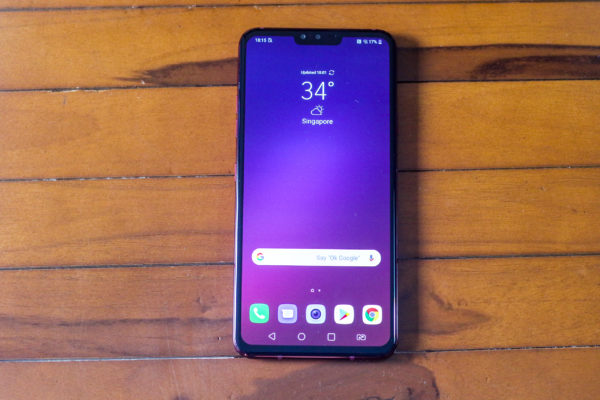 LG's V series phones have always impressed with their music playback and useful camera features in the past and the V40 ThinQ launched here in Singapore in January offers more of the same.
The difference, of course, is that there are a lot of other challengers in the field, from cheaper Chinese brands such as Honor to fellow high-end flagships from Samsung and Huawei.
It doesn't help that the V40 is late to Singapore, months after it had started shipping in the United States. So, should the LG phone still be something to check out?
I'd say it's a competent alternative if you don't fancy the increasingly expensive flagships from rival manufacturers. Certainly, it's a decent phone in its own right, thanks to no fewer than five cameras onboard, for starters.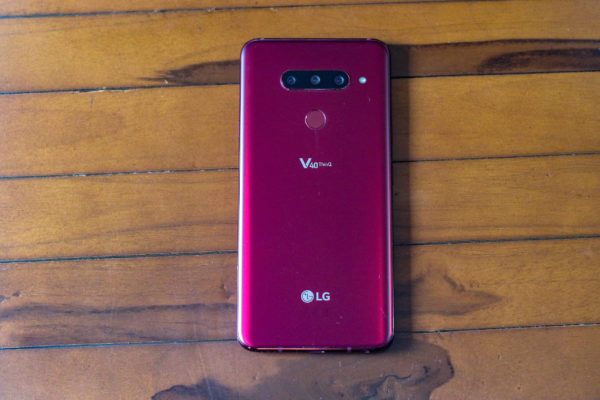 The look and feel are attractive as well. The finish is a good balance between shiny and fingerprint-resistant. So, unlike most flagships with a glass backing, the V40 should be relatively free of ugly fingerprints.
What LG has introduced, unfortunately, is a notch at the top of the screen. Though not as big as what you get on the Pixel 3 XL, it's still a distraction.
Yes, you can "turn off" the notch by adding a thick black bar at the top but this is not a feature you'd see a lot of in 2019. Many manufacturers have gone for a pinhole camera, like on the Samsung Galaxy S10+, for example.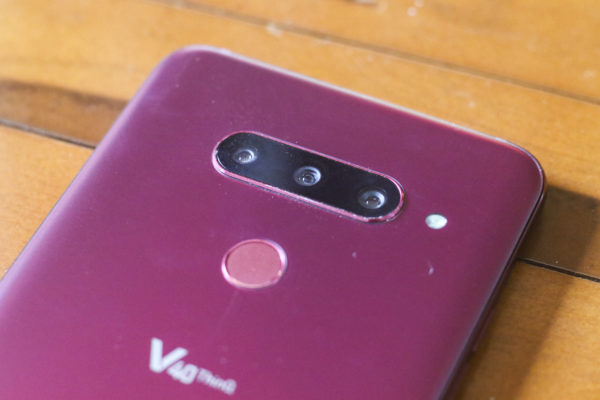 What LG scores in are its useful camera features. An interesting CineShot feature lets you pause parts of a frame in a video so you get a slightly unusual and eye-catching clip. Great for Instagram.
Yet another feature lets you take a selfie and "green screen" the rest of the background and replace it with something else. Yes, you can fool people into thinking you're on some exotic holiday, or that you're in the office.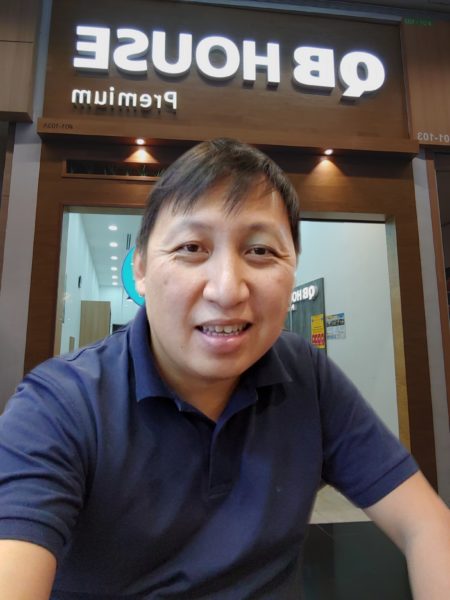 It helps that the V40 has no fewer than five cameras – two in front for selfies and three at the back for regular shots. They work very well in different situations.
What I particularly like is the Triple Shot feature, which lets you take a shot with all three rear cameras, so you can easily choose one. In other words, no need to snap three times.
The main 12-megapixel camera lets you capture at a field of view of 78 degrees, which is handy for most regular shots like portraits.
The other two are more interesting – a 16-megapixel, super wide-angle camera for taking shots of landscapes and a 12-megapixel, zoom camera for when you want to capture something from afar, such as a bird.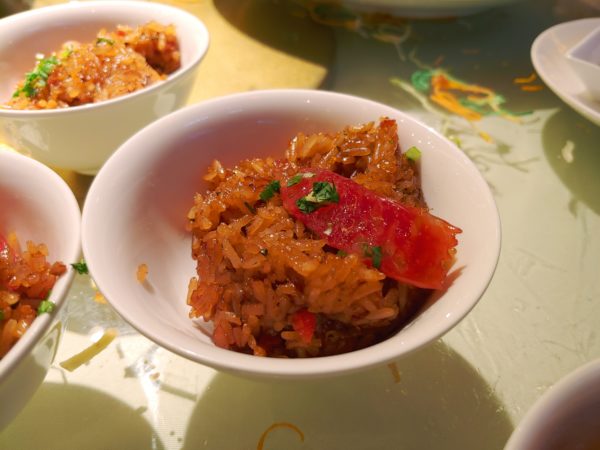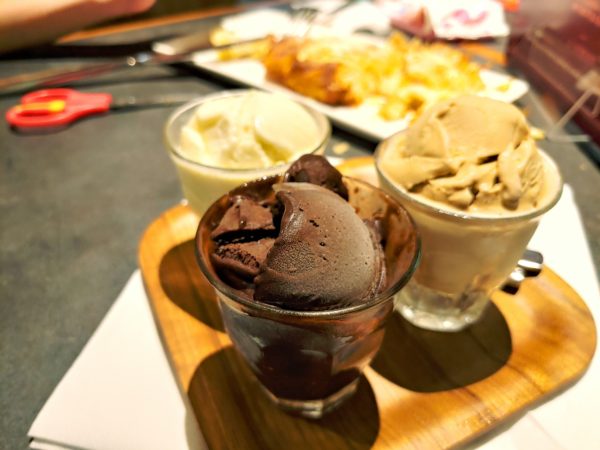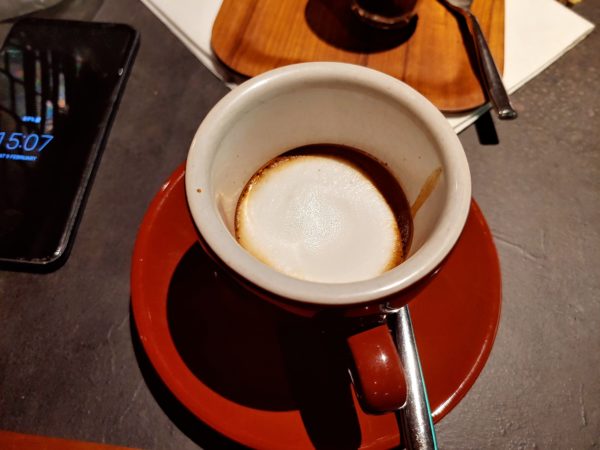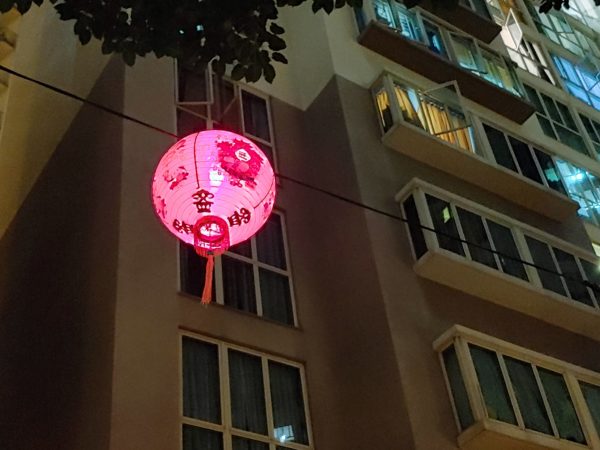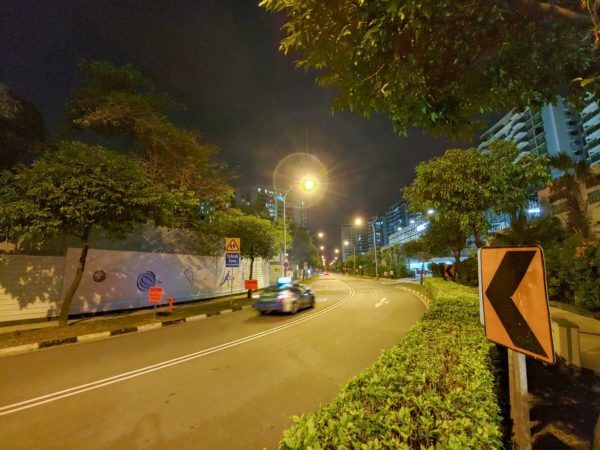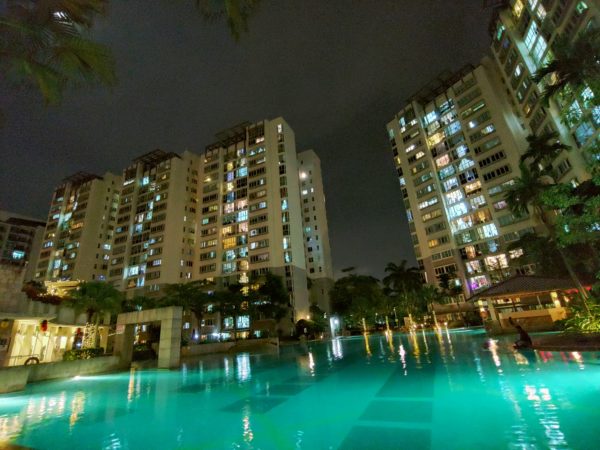 All three cameras in the back are more than competent. They are also handy for different occasions, something that other phone makers are offering now with similar multi-camera setups.
Night shots with the V40's regular camera, which offers f1.5, are bright enough and don't suffer from too much noise. Generally, photos also don't seem as over-saturated as they were previously on the V30.
If the camera is the biggest selling point, the audio quality that LG has been known for is also not far behind. The Hi-Fi Quad DAC (digital-to-analog converter) used here is, as before, impressive.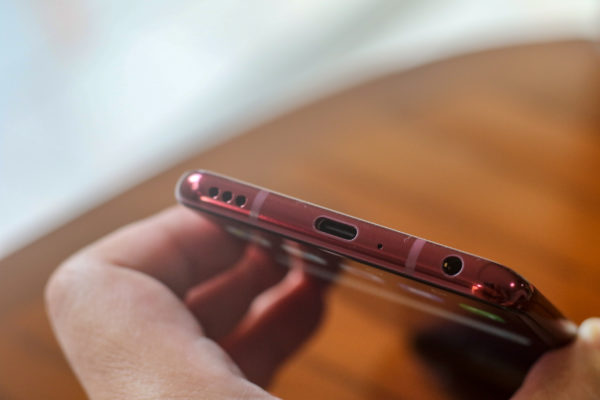 The headphone jack is a unique feature for audiophiles now, seeing other phone makers have given up on it. With the V40, you can plug in your favourite earphones and be assured of high-quality audio that's full of body and offers clarity.
Another plus point for the V40 is its OLED screen. Yes, after strangely going for a more regular LCD in the G7 earlier in 2018, LG has turned back to OLED on the V40, which gives you crisper blacks and better contrast.
The 6.4-inch QHD+ screen is a great companion for trips when you want to catch up on some Netflix shows, or for a game or two.
What I do wish to have more of is battery capacity. The 3,300mAh power pack is handy for a day's use, but it holds less charge than, say, Samung's Galaxy S10+, which has a 4,100mAh battery.
Another thing to take note of is that the V40 is still using the Android 8.1 operating system instead of the newer Android 9.0 that new flagships come with now.
Fortunately, the interface is still zippy, letting you in on apps without delay. The information density is also good, not wasting much space on a small screen.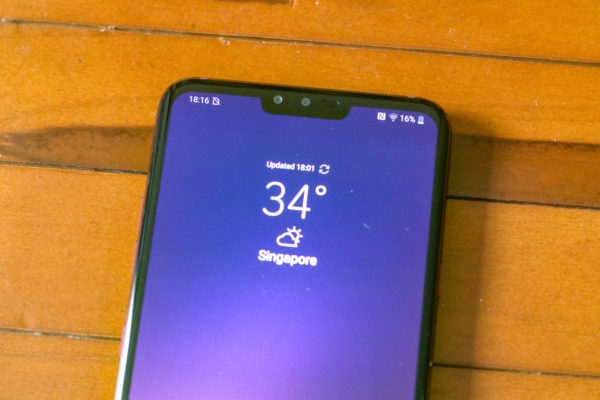 In the end, what makes the V40 most attractive now may be its price. After going on sale in Singapore just over a month ago at S$1,098, the LG phone can be had today for just S$850 at some retailers.
That's more than S$500 cheaper than Samsung's S$1,398 Galaxy S10+, for example, while sporting still very decent hardware.
Okay, the Qualcomm Snapdragon 845 on the V40 isn't as new as this year's Snapdragon 855, but it's still a high-end processor great for just about any app.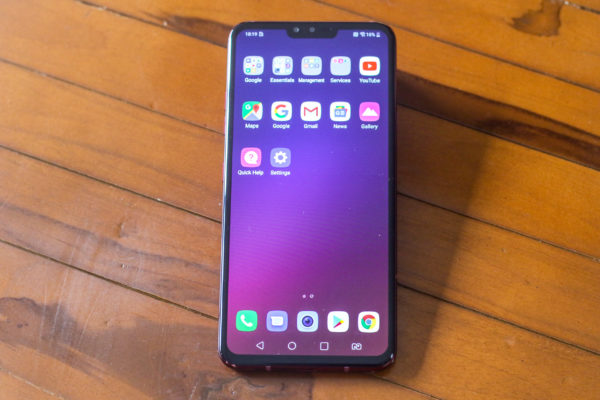 The 6GB memory is handy, as are the 128GB of storage. So, performance-wise, the V40 is up to speed, even in comparison with newer models.
The question is whether users will give LG a chance with so many other options around. Unlike a year ago, Chinese phone makers from Honor to Oppo have a lot more attractive designs.
The V40 might have to appeal to a relatively narrow segment of the market who don't want Chinese-made phones or Samsung's Galaxys. Even then, it should have hit the stores here earlier.