The new Poco F3 from the Xiaomi sub-brand is part of an increasingly competitive "flagship killer" category of smartphones that provide near-premium specifications for less cash than what market leaders Apple and Samsung ask for.
The review unit loaned to us supports 5G (timely as telcos here launch 5G Standalone services), comes with 6GB of RAM, and has 128GB of storage. The standard retail price is S$549, but flash sales can see it go for nearly S$100 less.
Design and features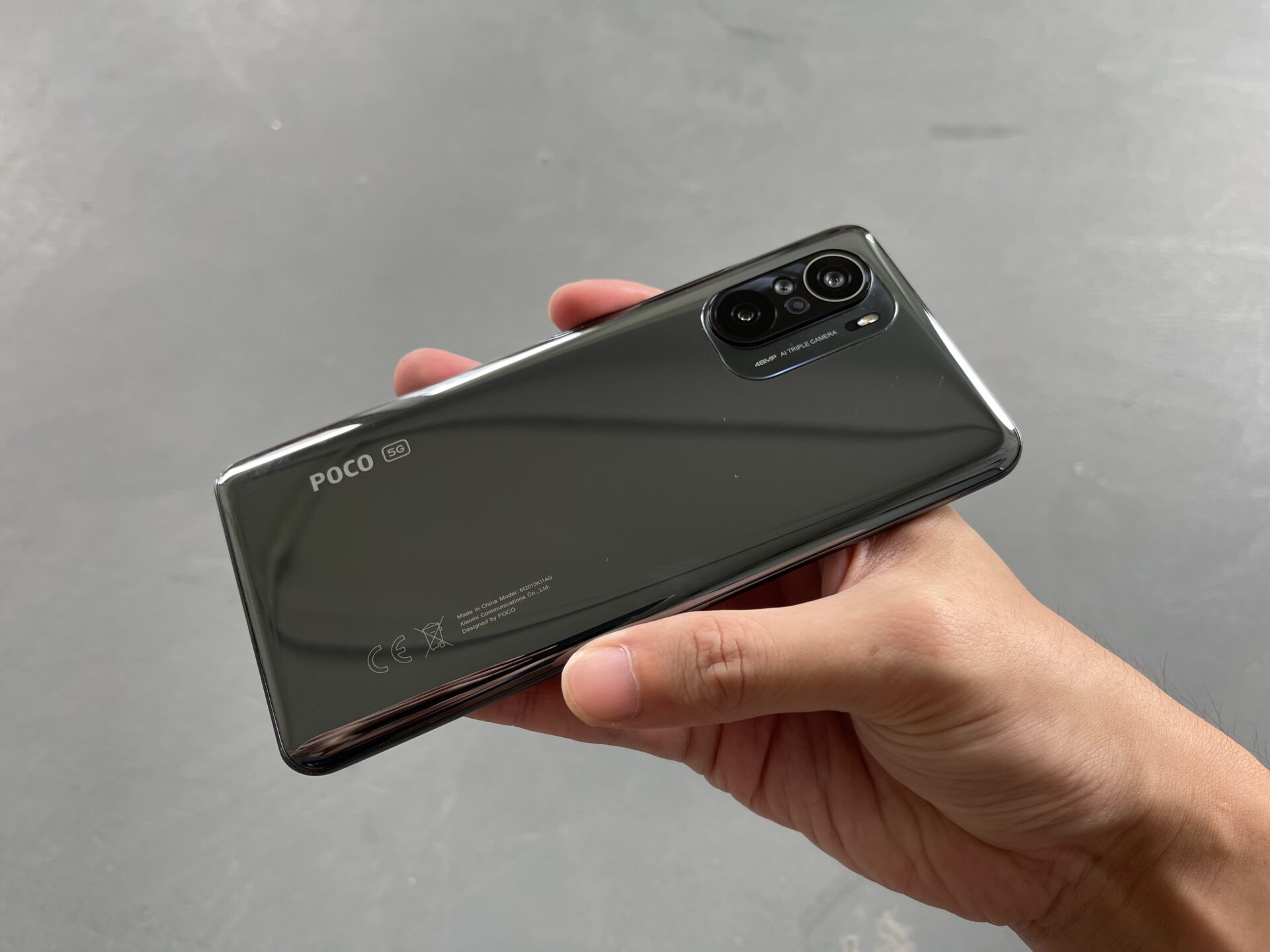 The Poco F3's design is reminiscent of recent Xiaomi devices. The dual rounded rectangle camera module design on its rear looks a lot like the Mi 11 Pro that we reviewed recently, for instance.
Both the front and rear of the Poco F3 are made of hardened Gorilla Glass 5 – A good thing, since glass backs are a little of a rarity in value-oriented flagships that typically opt for polycarbonate (plastic) bodies.
A pity about its glossy coating though, as it is an absolute fingerprint magnet and makes the device more slippery to hold.
Poco has gone for a flat display screen with tapered edges – a win for its simple elegance and utility over curved screens, in my view. The curved sides and back design also compensate for the glossy rear by making the phone more comfortable in my hand.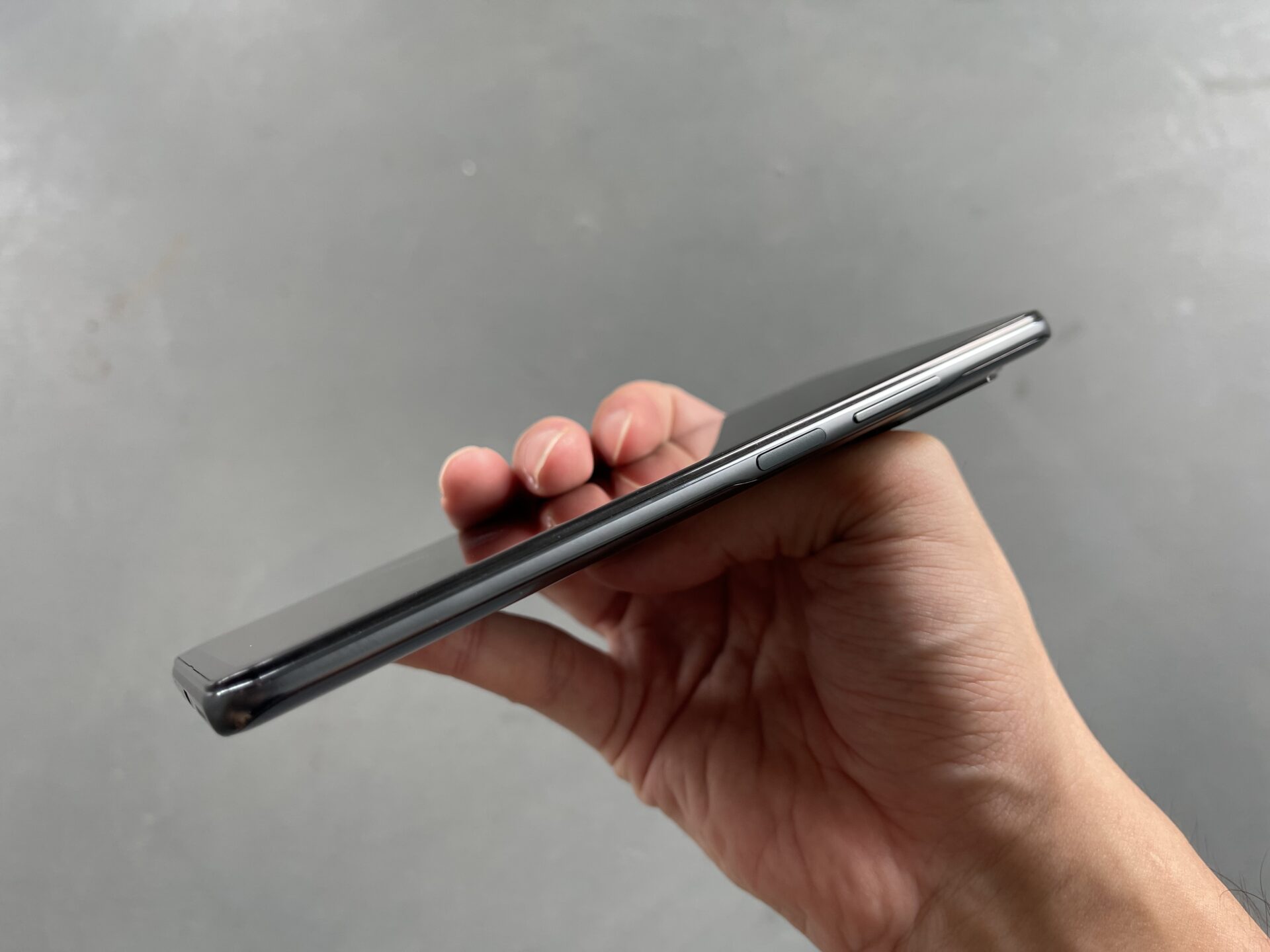 The gaps between the rear and front slabs of glass and the polycarbonate middle frame are noticeable when you are holding the device, and will "eat" into the flesh of your palms after some time.
The corners cut (literally) in physical construction are not unexpected at this price point, though, and you can use the included clear case (or get your own) to get around this.
The Poco F3 comes in at 163.7 x 76.4 x 7.8 mm and weighs 196 grams. This is pretty standard dimensions for a 6.5-plus-inch smartphone today, but its relative light weight is a plus considering the premium glass sandwich construction.
Noticeably, Poco has built the fingerprint reader into the power button, not using an in-screen reader as many flagship models have turned to.
In my tests, registration took a whisker more time because the sensor needed more readings to capture the entire thumb. After that, unlocking the device with the reader is natural, quick, and accurate.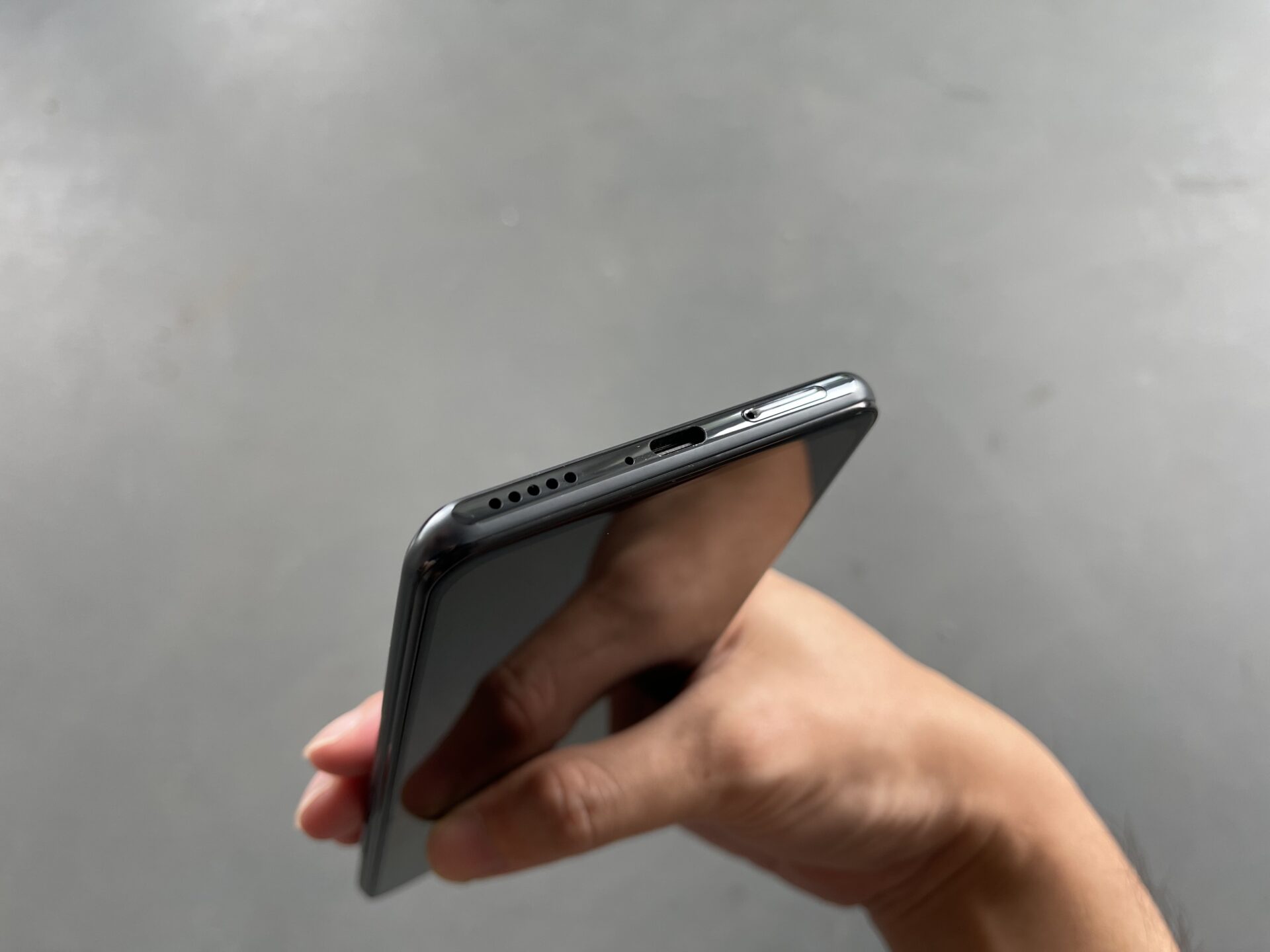 The speakerphones are located at the top and bottom of the Poco F3. They get pretty loud, but sacrifices clarity as the audio can be rather hollow as you crank up the volume.
The Poco F3 loses the 3.5mm audio jack and microSD card slot like a growing crop of smartphones today. These are notable omissions for the value-focused end of the market, who might use these features. There is no official water resistance certification, either.
Performance and Screen
The Poco F3 is fitted with a Qualcomm Snapdragon 870 processor, which has eight cores running between 1.8GHz and 3.2GHz, mated with an Adreno 650 graphics unit. What this means is you are getting the performance of 2020 flagships for half the price.
The Snapdragon 870 is a little like an enhanced Snapdragon 865 Plus – the processor used by 2020 flagships – based on the same 7-nanometre Cortex A77 architecture (Snapdragon 888, Qualcomm's best chip for now, moves to a 5-nanometre Cortex X1 architecture). Adreno 650 is also a year old, with Adreno 660 powering the current crop of flagships.
The screen is a 6.67-inch, Full HD-plus (2,400 x 1,080 pixels) AMOLED panel capable of toggling between 60Hz and 120Hz refresh rates.
Sunlight legibility is good – no squints and strong reflection. Colour reproduction and viewing angles are just a tiny shade behind Poco's more expensive competitors, but very decent for a S$500 device.
Poco's implementation of the 120Hz refresh rate is pretty similar to the Xiaomi Mi 11 Pro. It dials down when playing videos or when displaying static content, and does not feature other refresh rates in between, like 75Hz or 90Hz.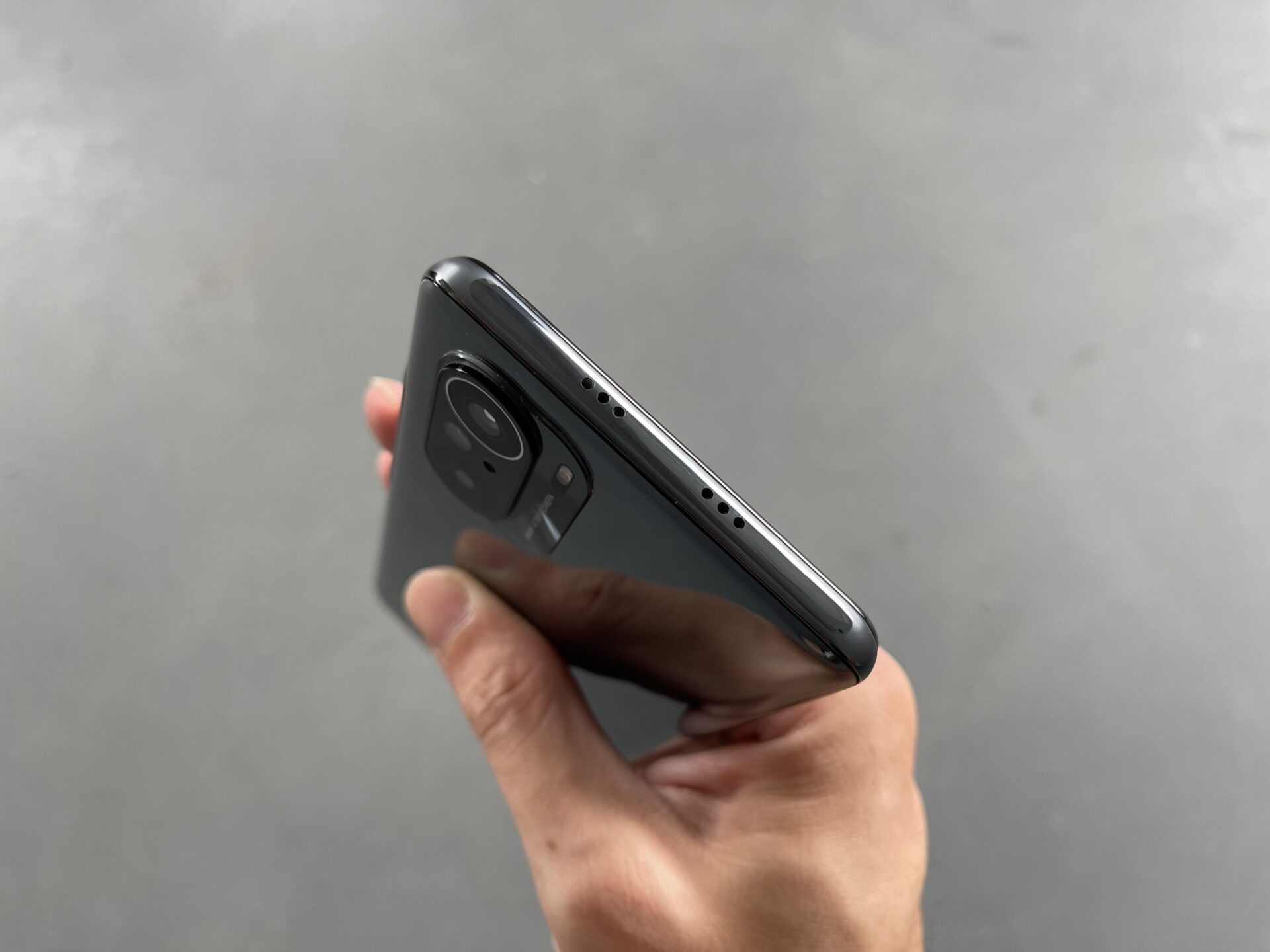 I fired up Asphalt 9: Legends to put the year 2020 flagship performance to the test. Curiously, the game either ran at a lower resolution, or has anti-aliasing dialled down to keep things going. The overall graphics quality is no match for the ASUS ROG Phone 5 (should it, really?), but gameplay is smooth.
Thumbing around the MIUI 12 interface draped over the Android 11 operating system was pretty alright. The 120Hz display keeps most interactions looking like butter, but I find myself picking up on occasional, barely perceptible pauses. It feels like things can be optimised to take advantage of the silicon a little better.
The Poco F3 makes up for the slight inconvenience of additional milliseconds of wait time with battery life. A 4,520mAh lithium polymer power pack kept the device going through a day – I had 40 per cent of power left to spare after a day of browsing Facebook, some YouTube and picture taking.
Plus, Quick Charge 3+ and Power Delivery 3.0 will deliver a maximum of 33 watts of charge using a compatible charger (included in the retail box). Poco claims sub-hour charge from 0 to 100 per cent, which is pretty close to what I got.
Camera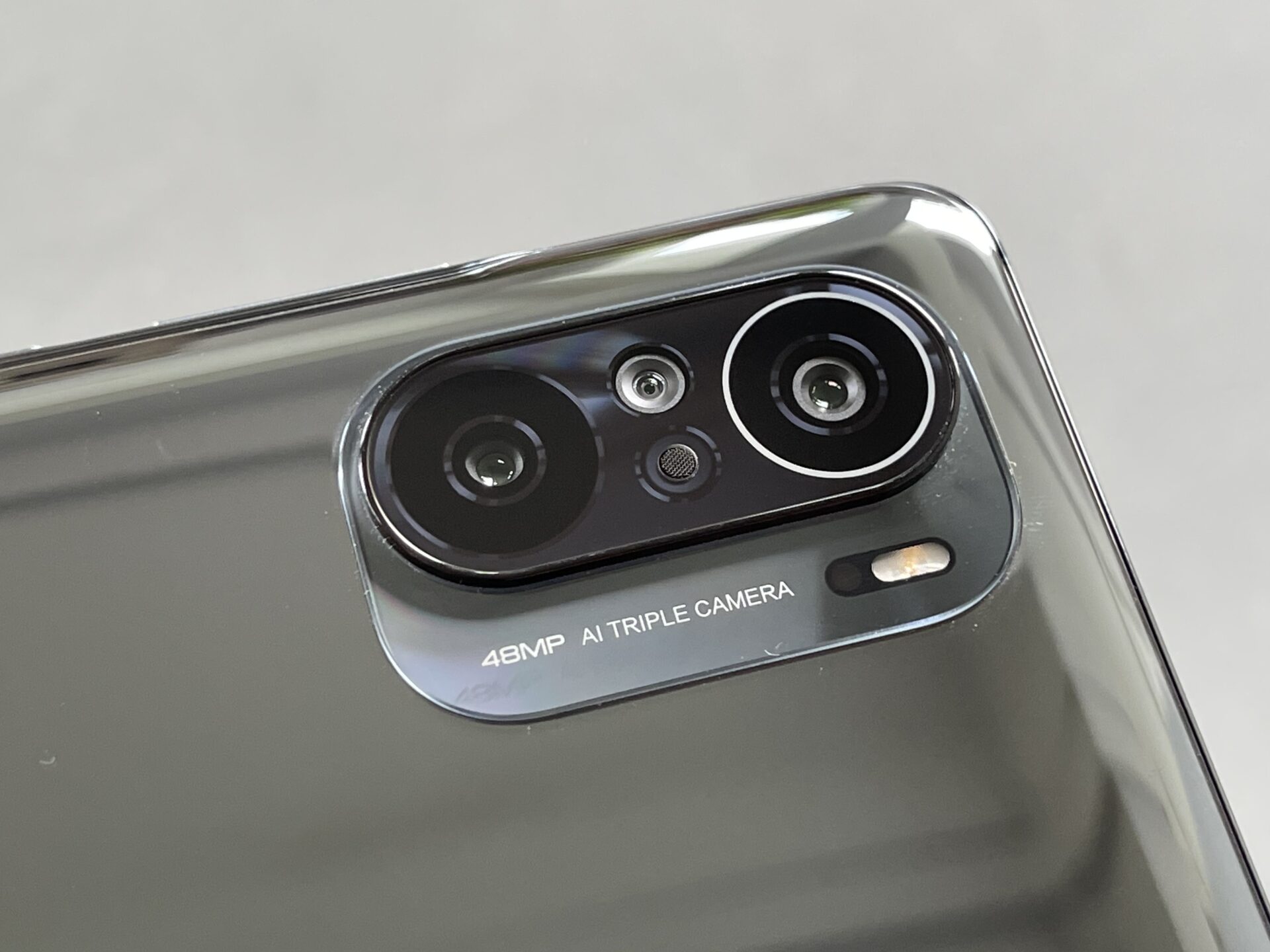 The Poco F3 features an imaging suite that is similar to most quality mid-range offerings, incorporating a large aperture main lens, an ultrawide, and a special-use macro lens.
Main: 48 MP, f/1.8, 26mm, 1/2-inch sensor, 0.8µm pixels, phase detect auto focus
Ultrawide: 8 MP, f/2.2, 119˚ field of view
Macro: 5 MP, f/2.4, 50mm, 1/5-inch sensor, 1.12µm pixels
The selfie camera is a 20 MP unit with f/2.5 aperture, a 1/3.4-inch sensor with 0.8µm pixels. What is remarkable is how little screen real estate it occupies. It is noticeably smaller than the implementations on flagships like the Samsung Galaxy S21 Ultra.
Pictures taken on the phone turn out a little dark overall, but brightness is generally adjustable. Quality of the images taken in daytime isn't not poor. We can quibble about the slight lack of detail that permeates most shots, but the camera probably punches above its weight at this price point, and do fine for social media and 4R prints.
Night shots have a yellowish tint, but are surprisingly decent if there is reasonable lighting, and you stick to the main lens. The Night Mode make things better, but turn it on only when needed, so do not add to the tint.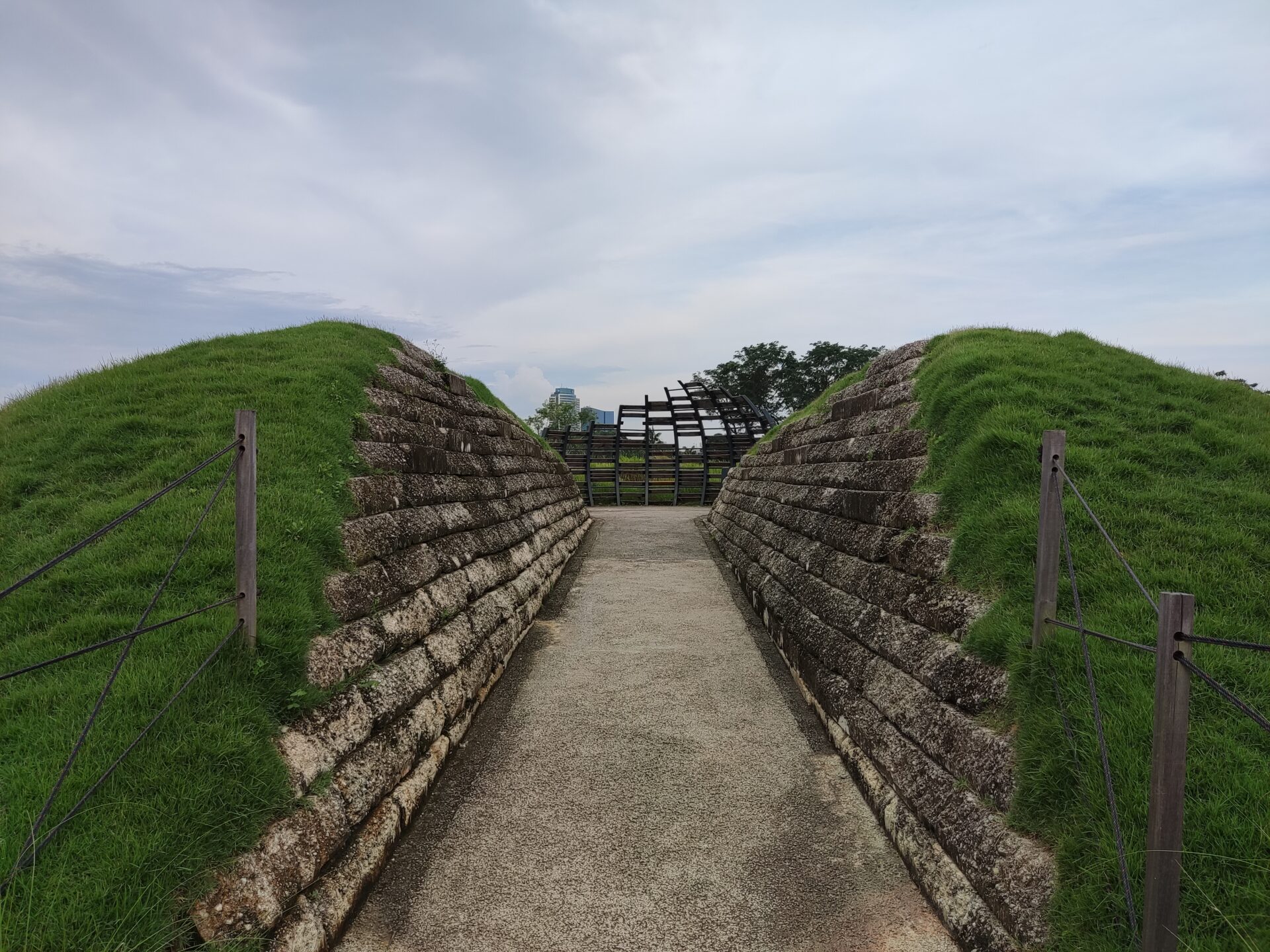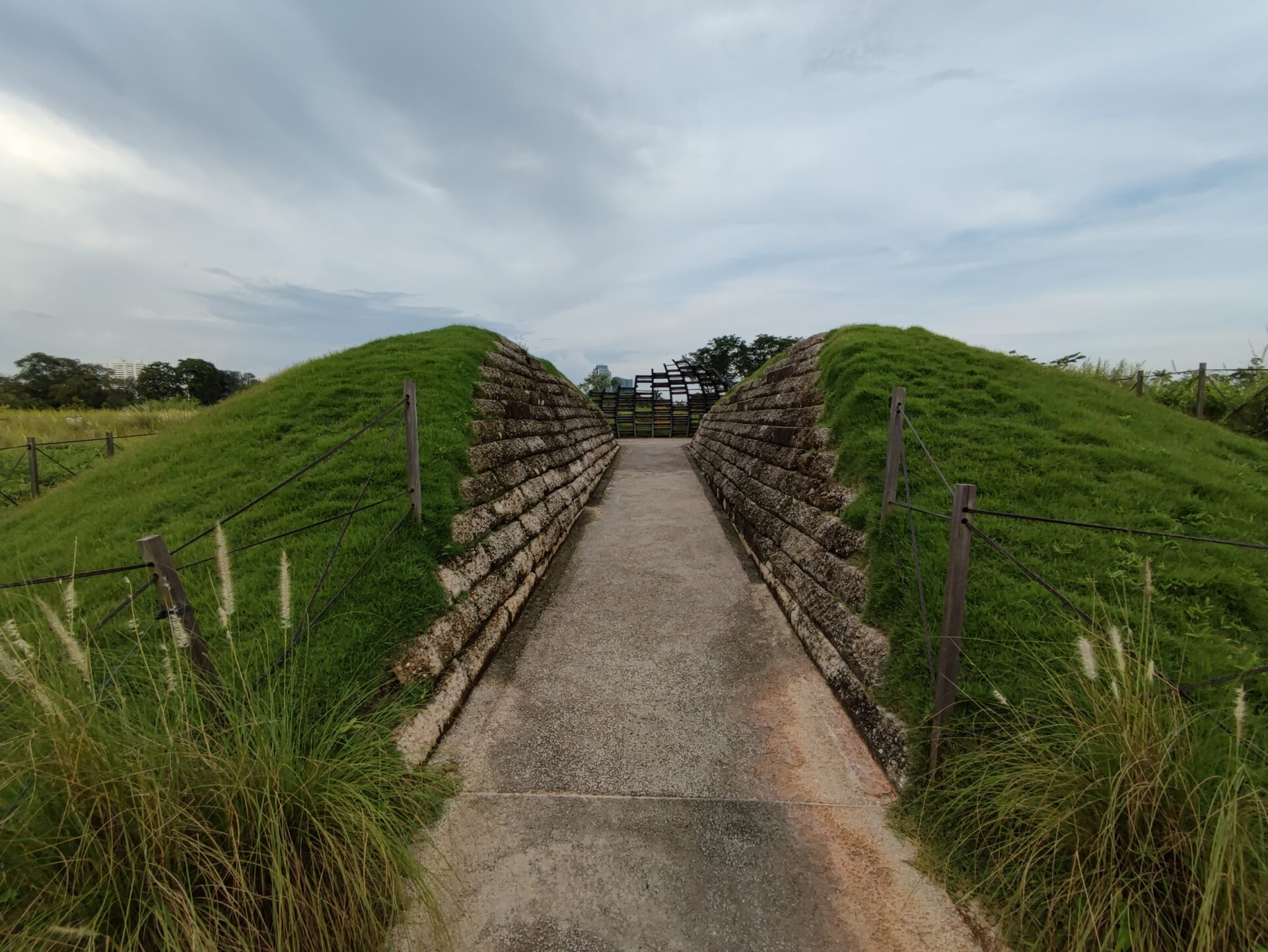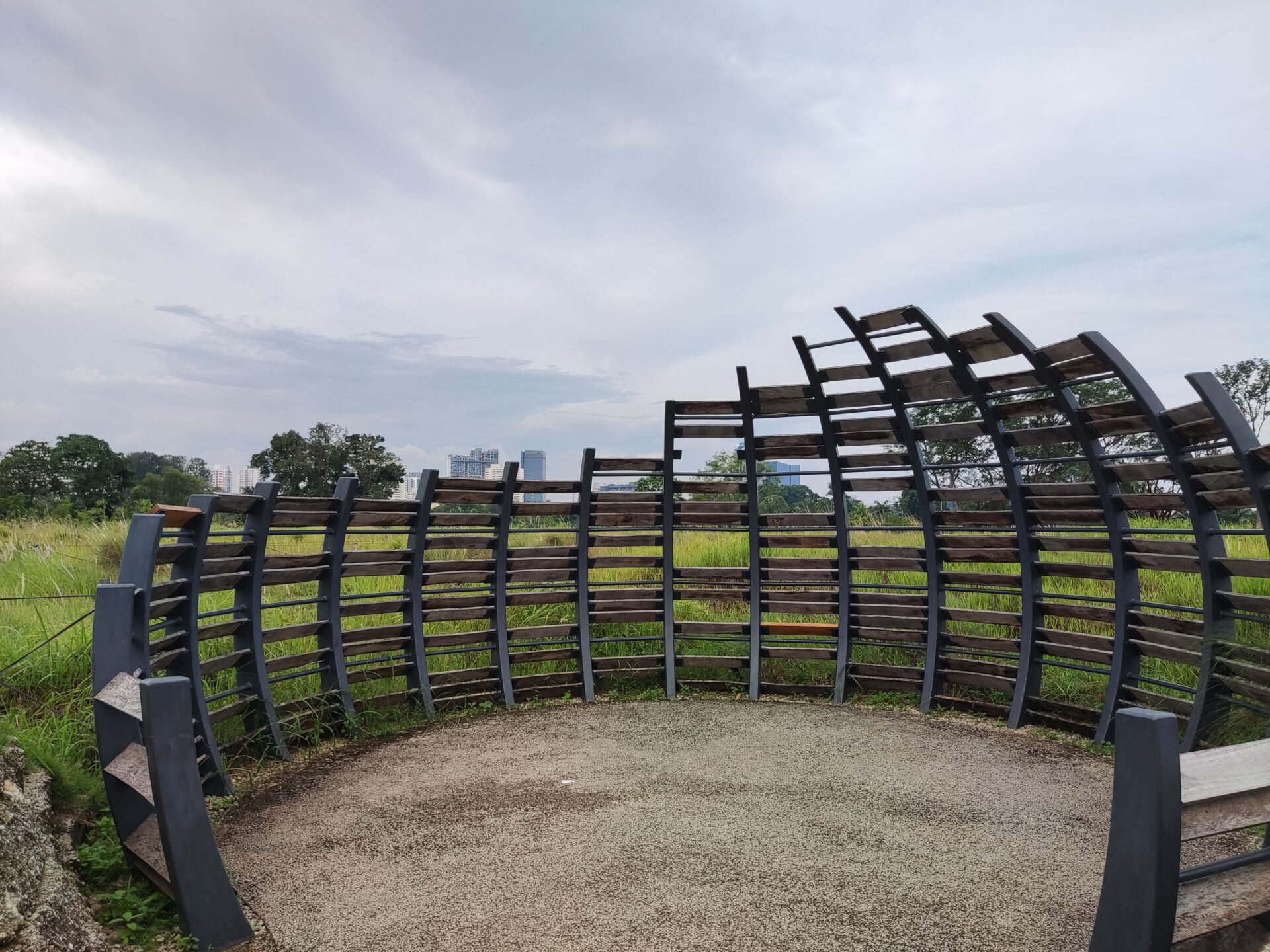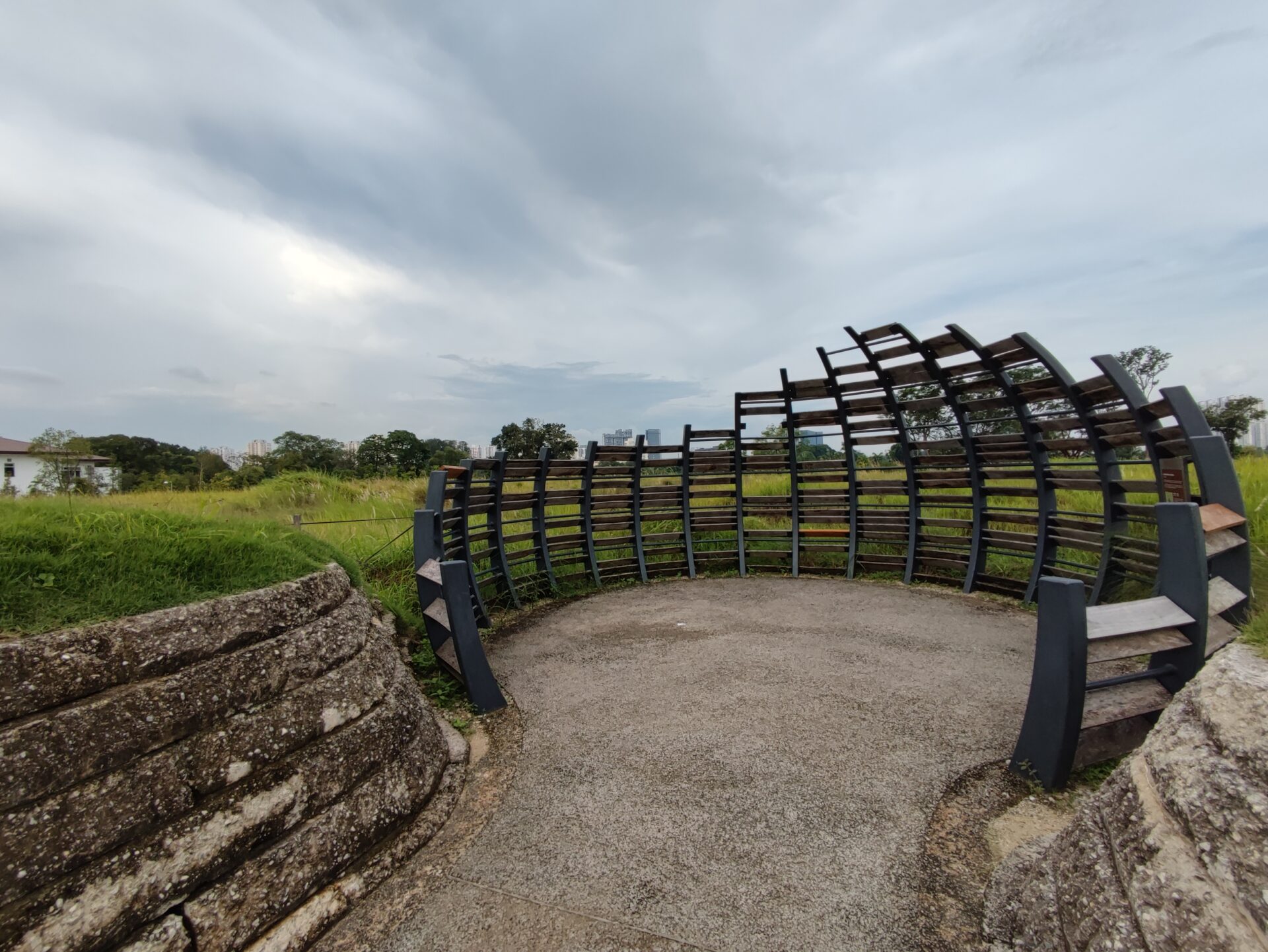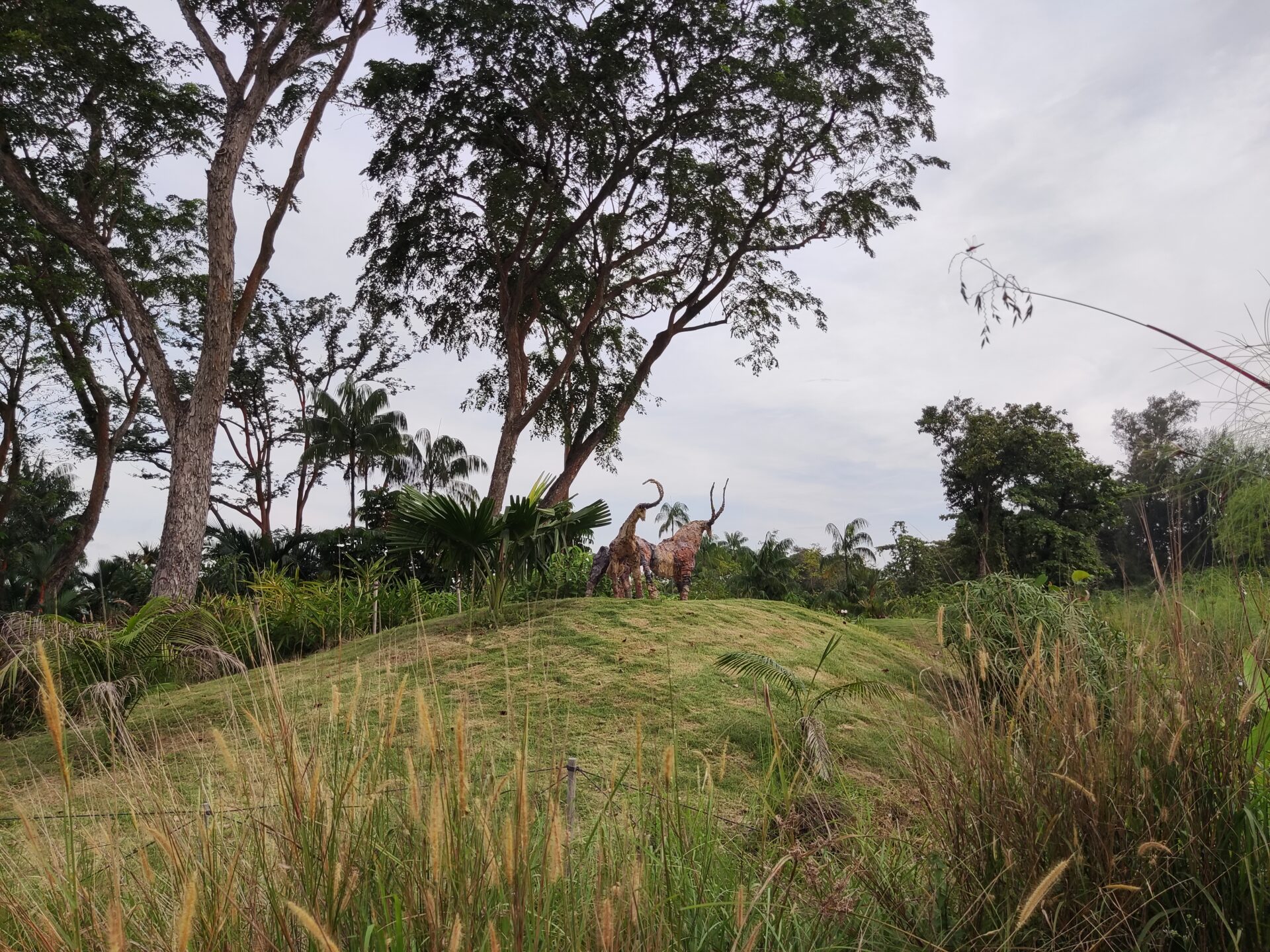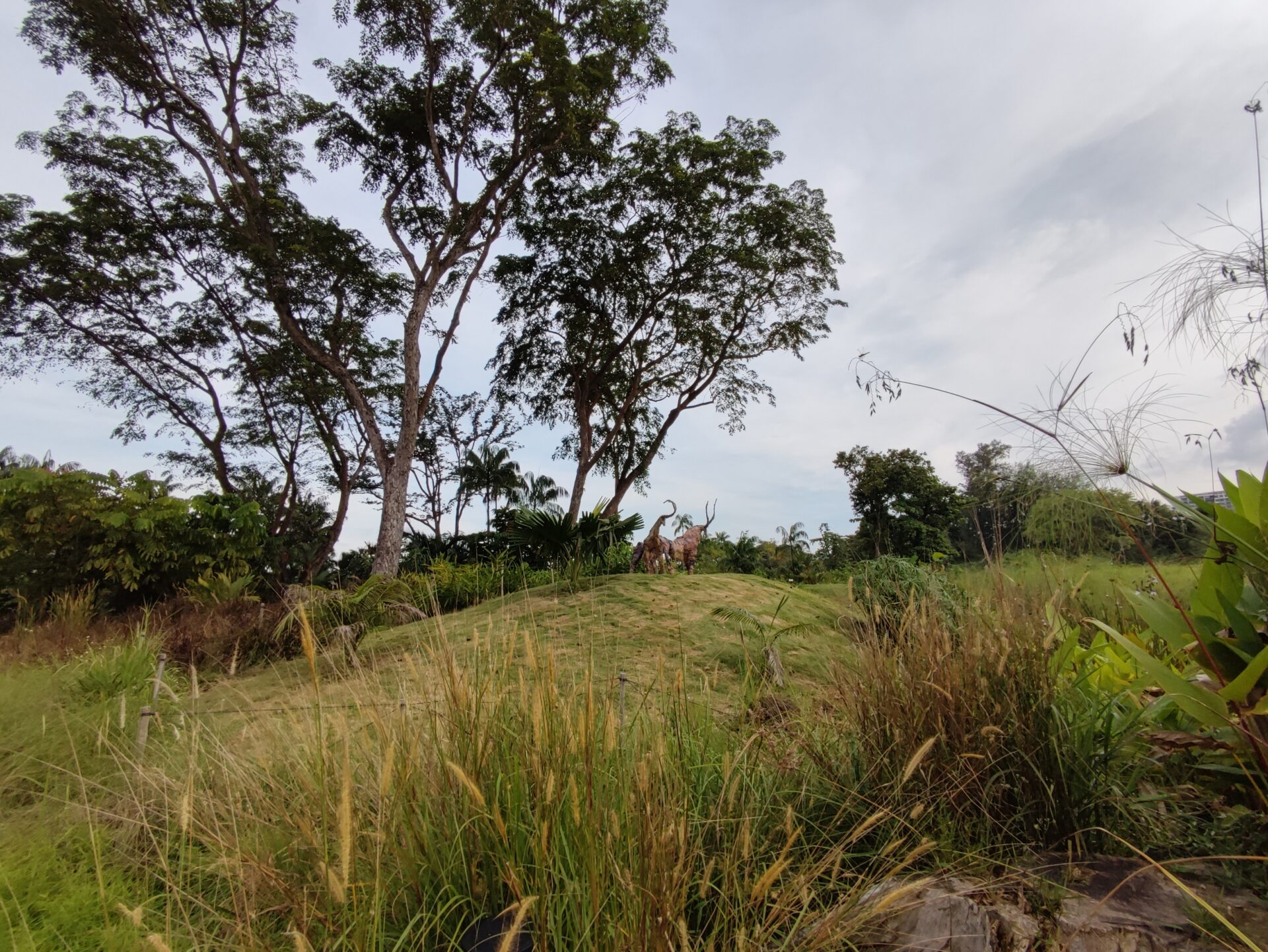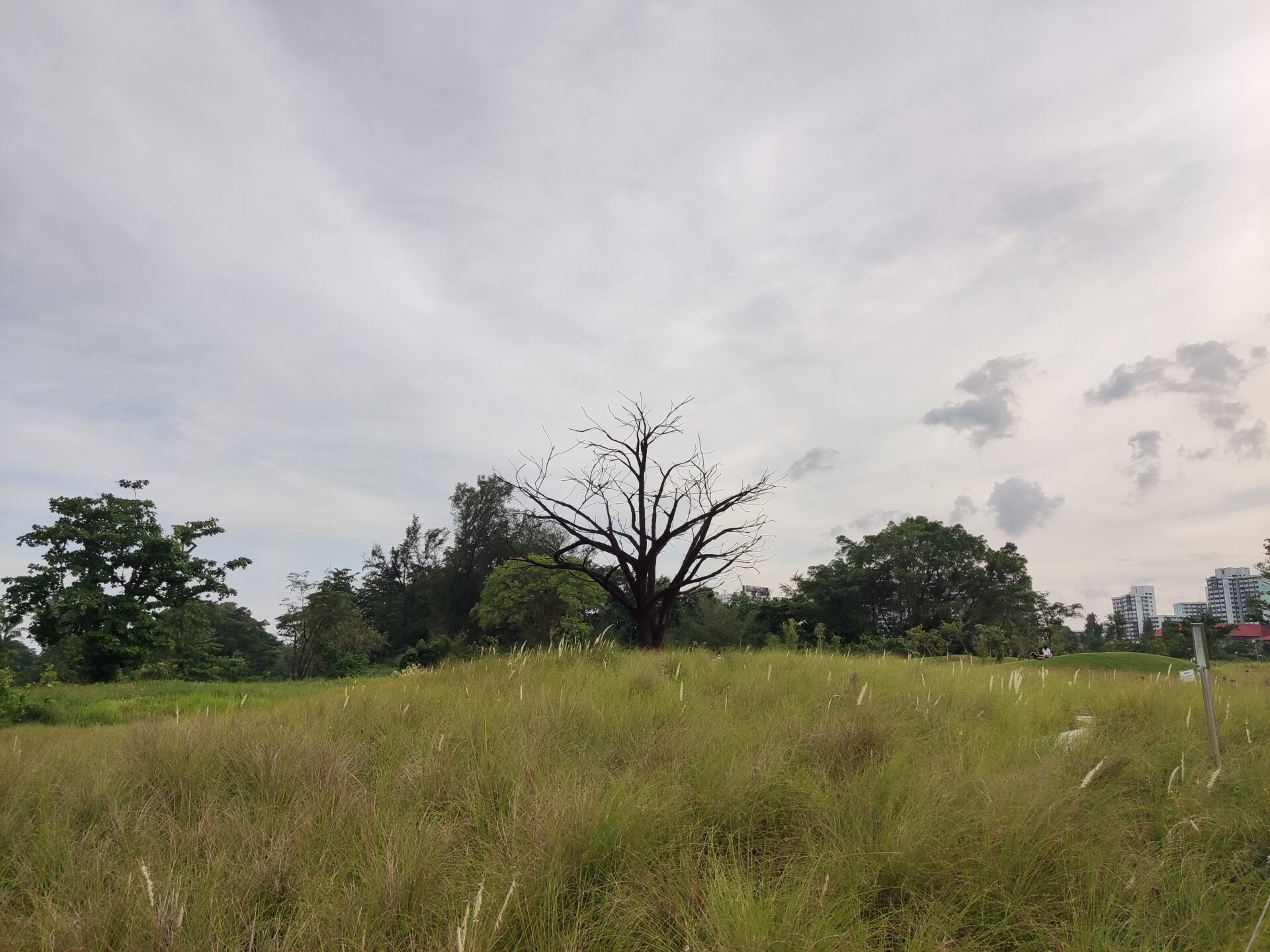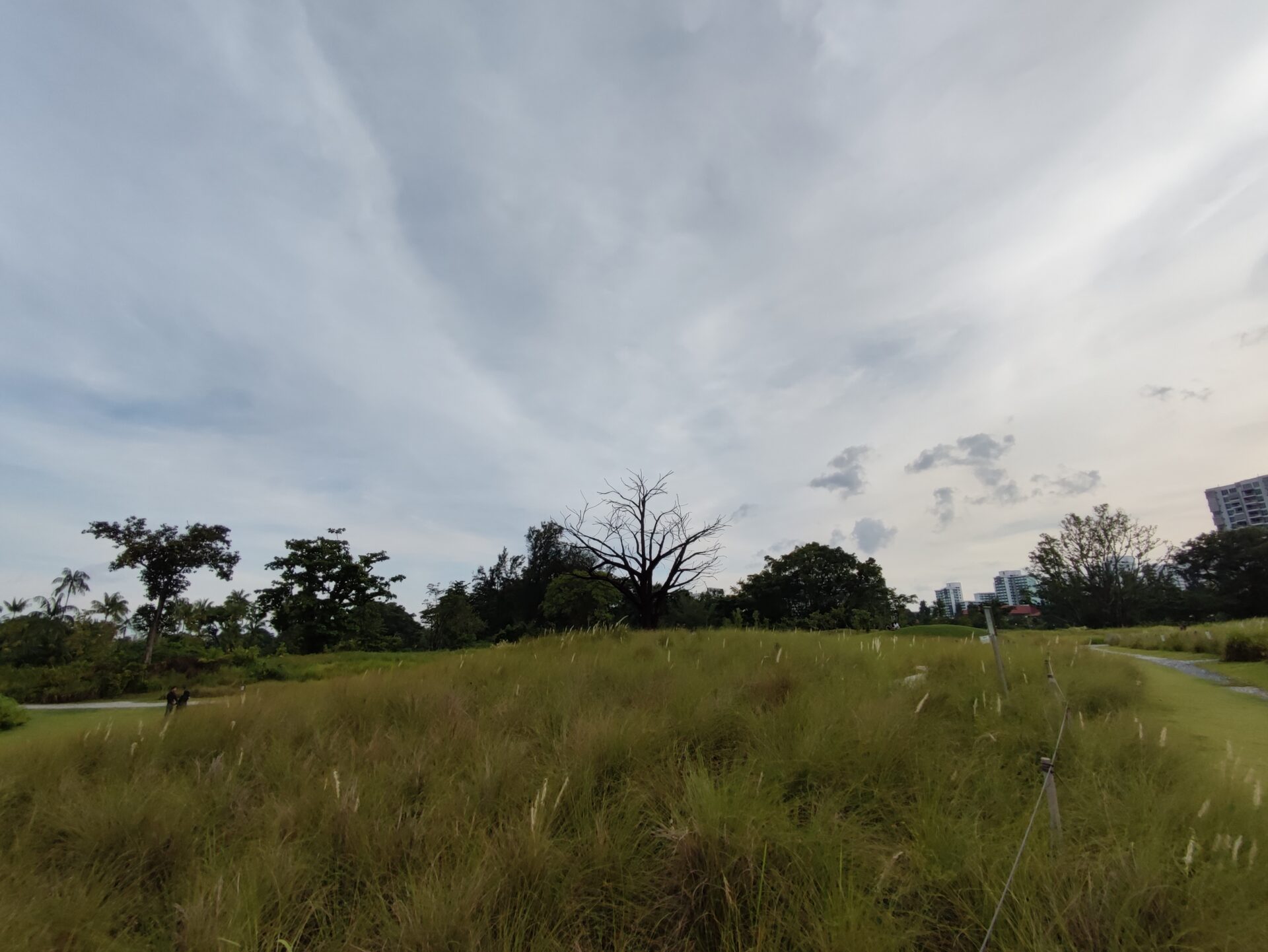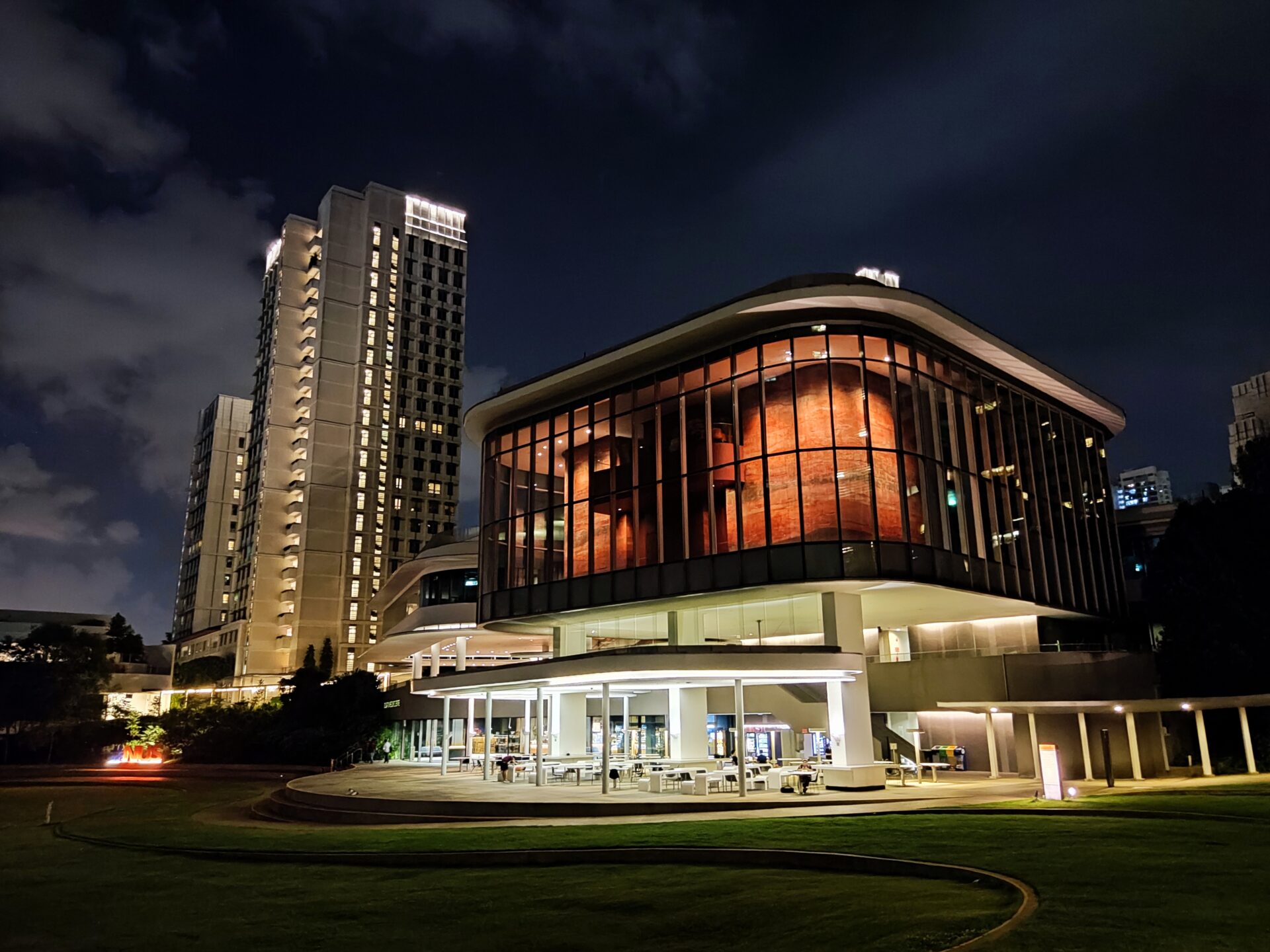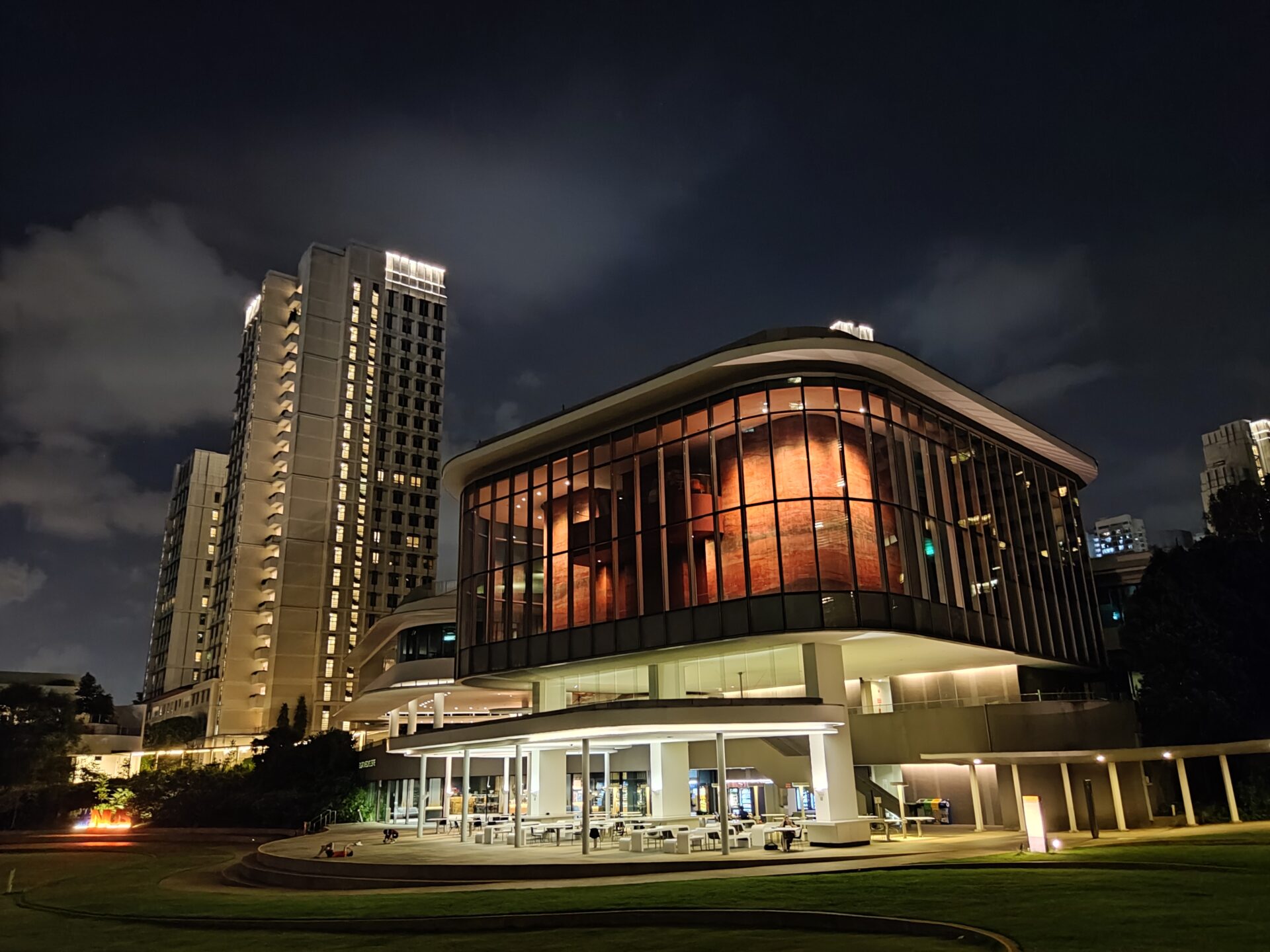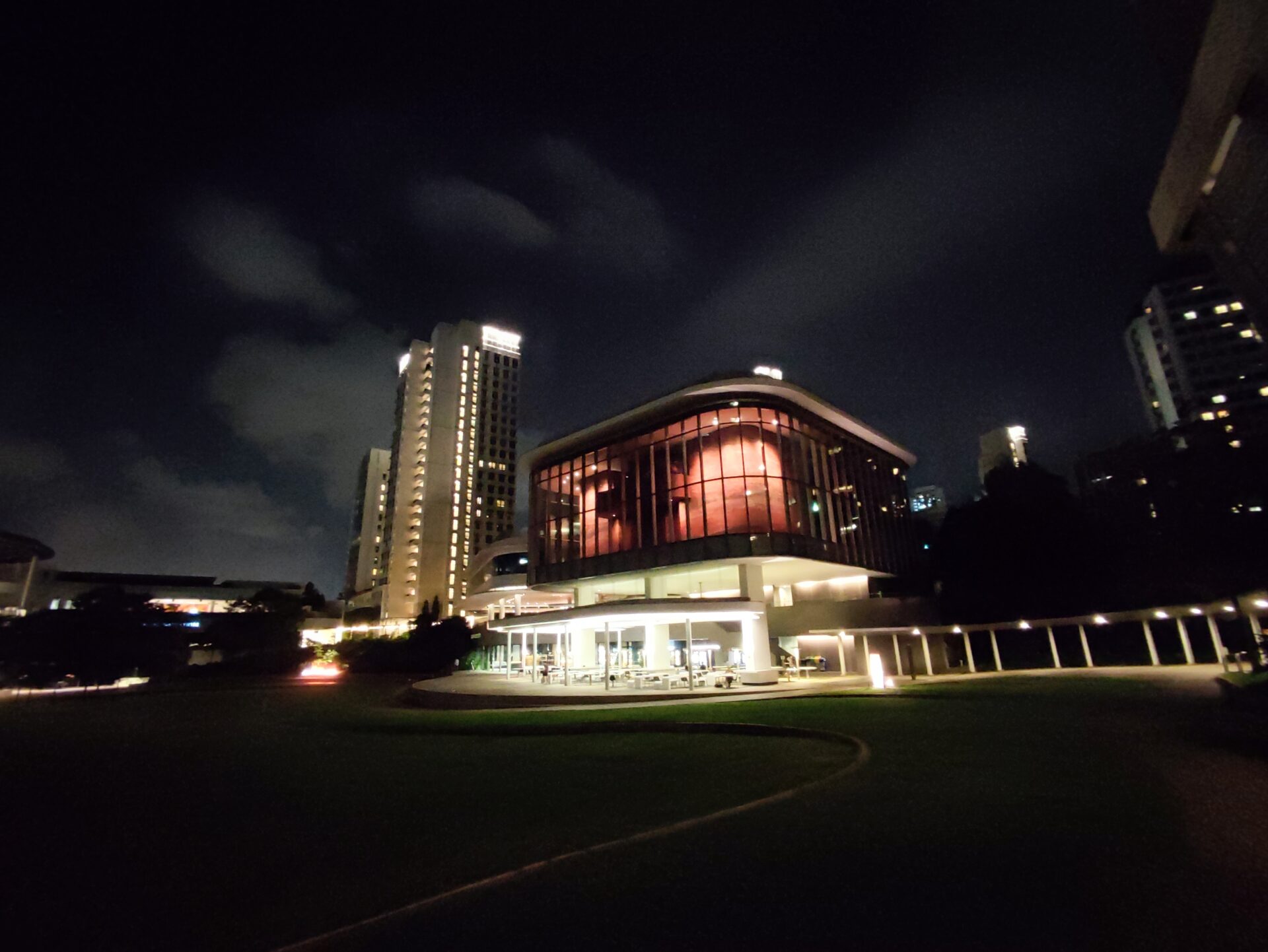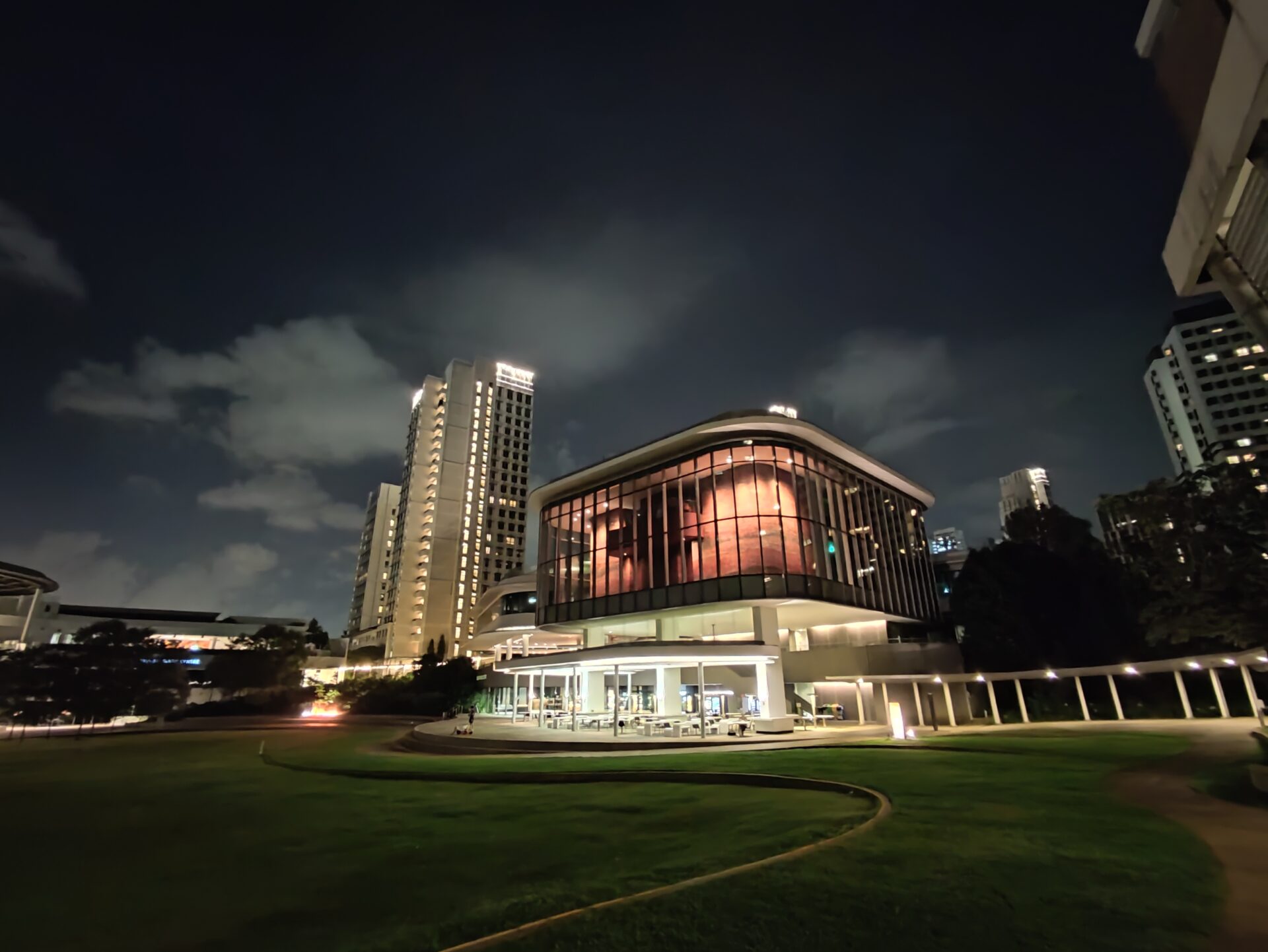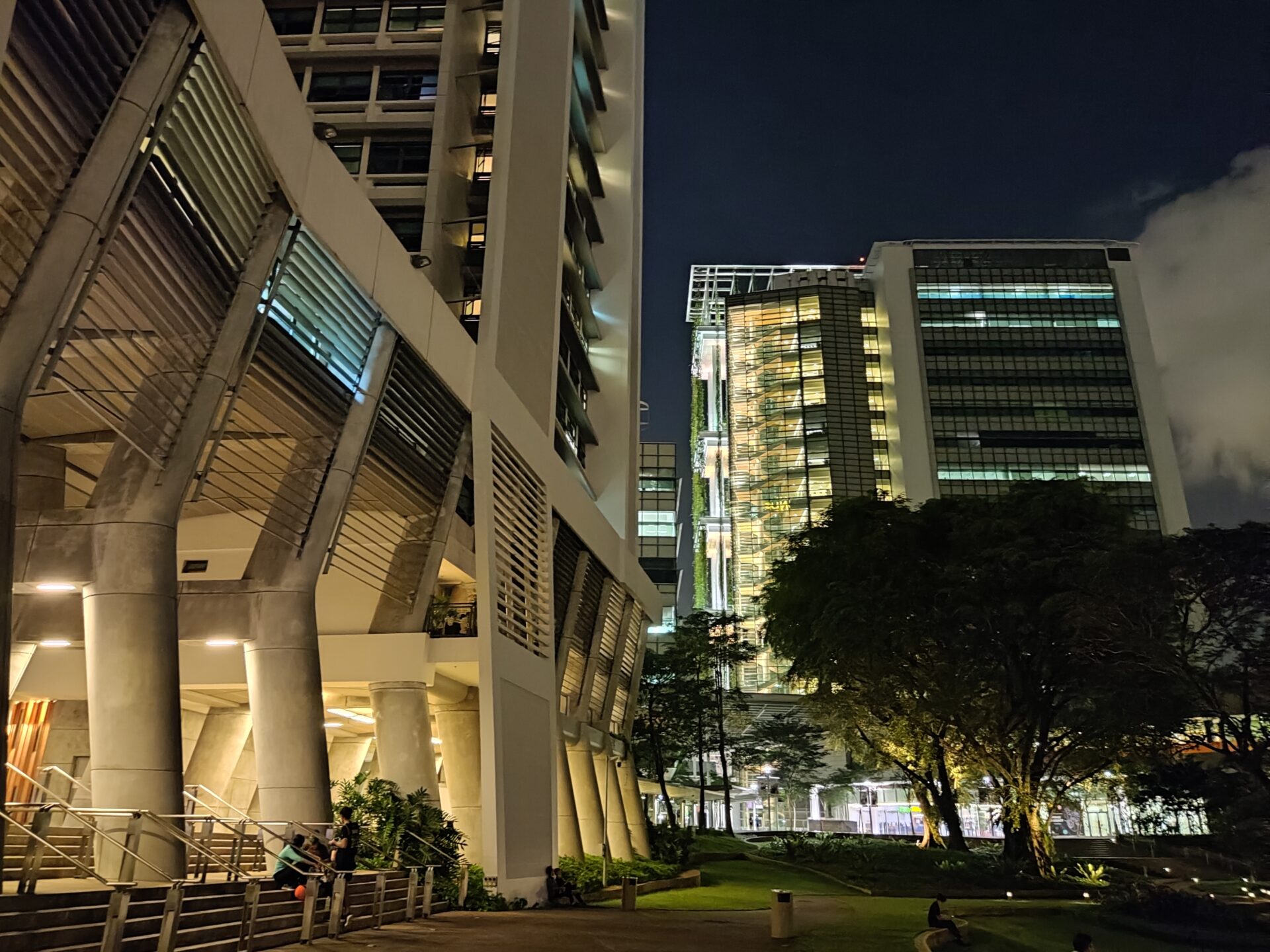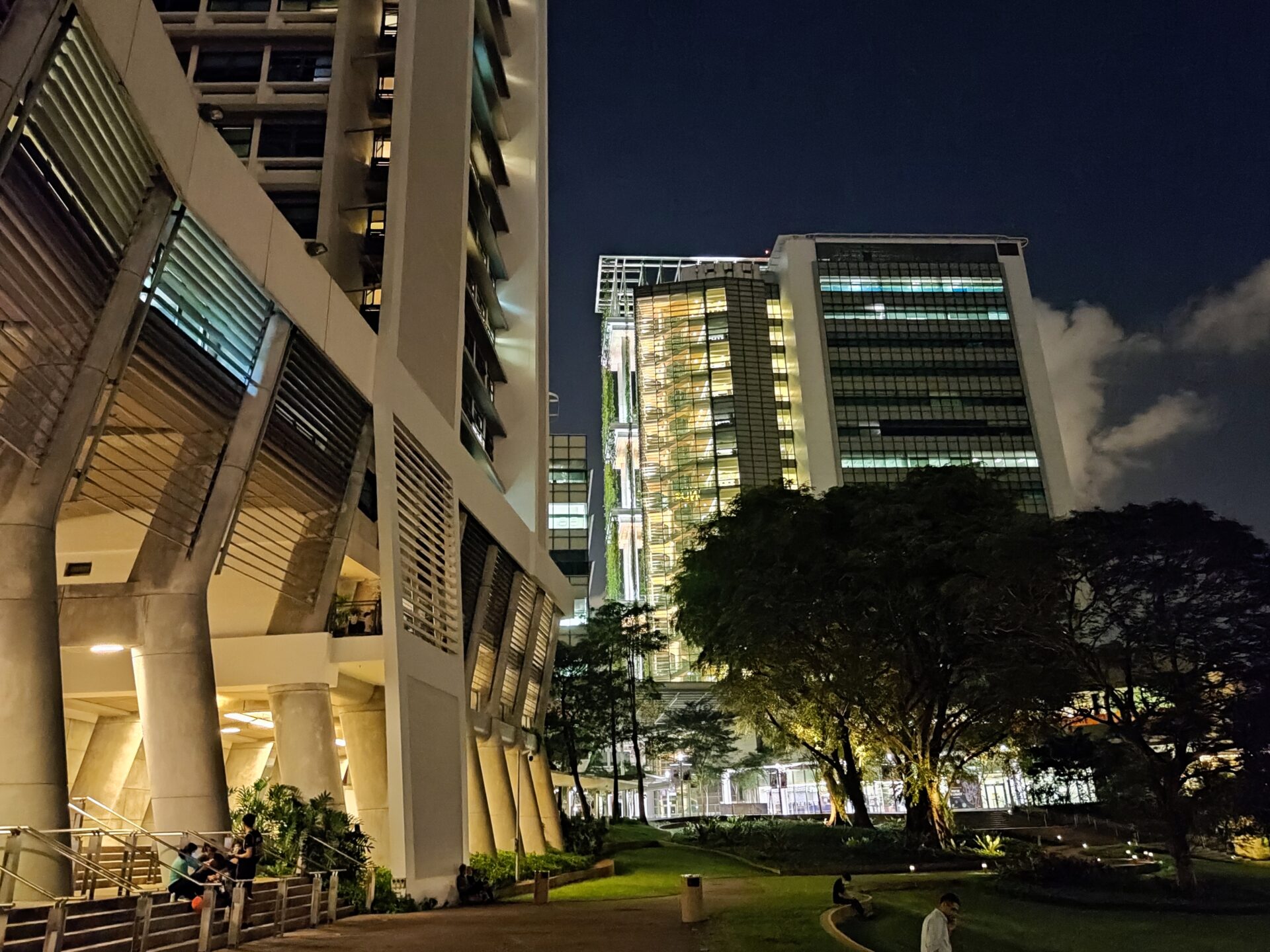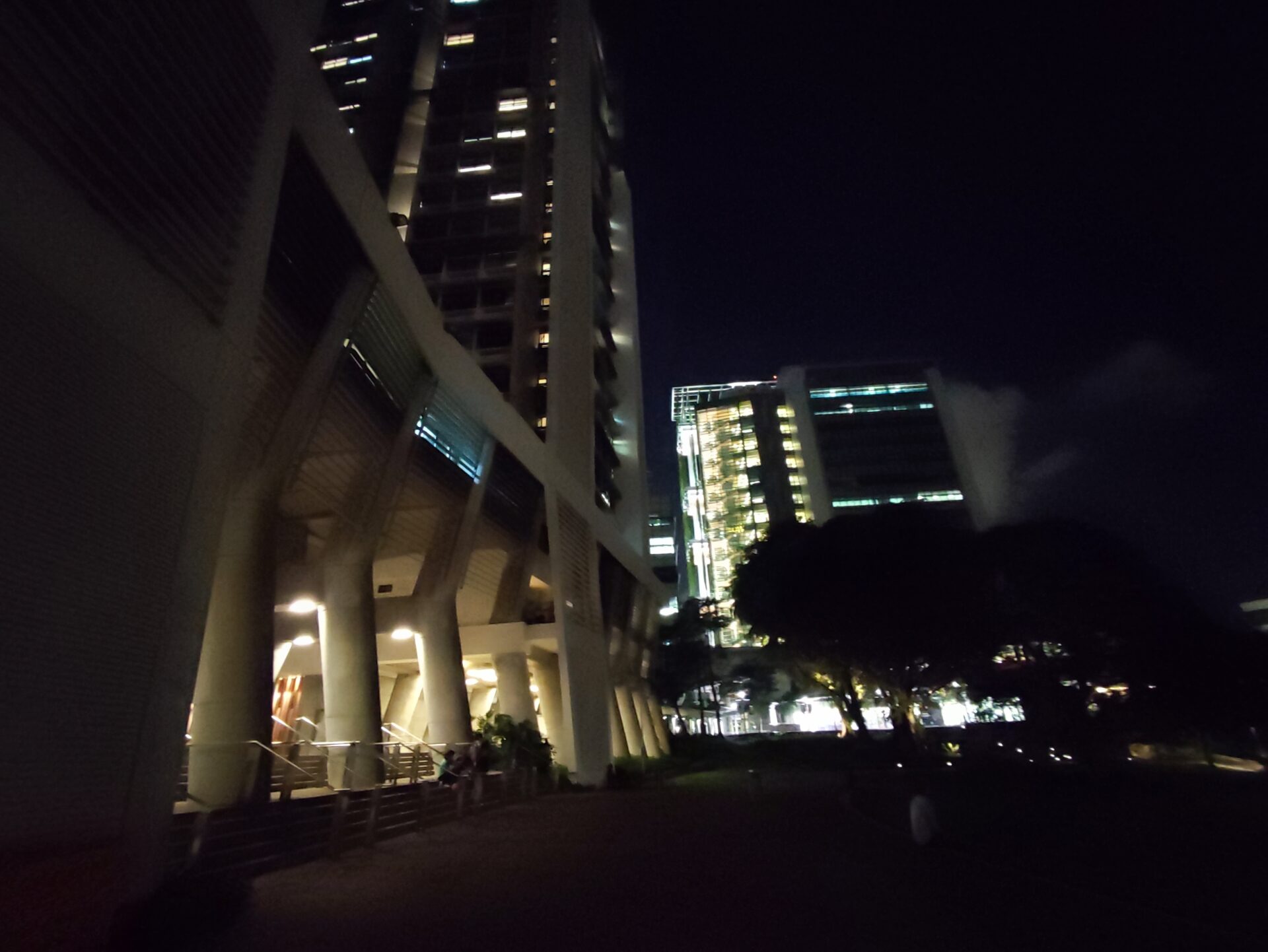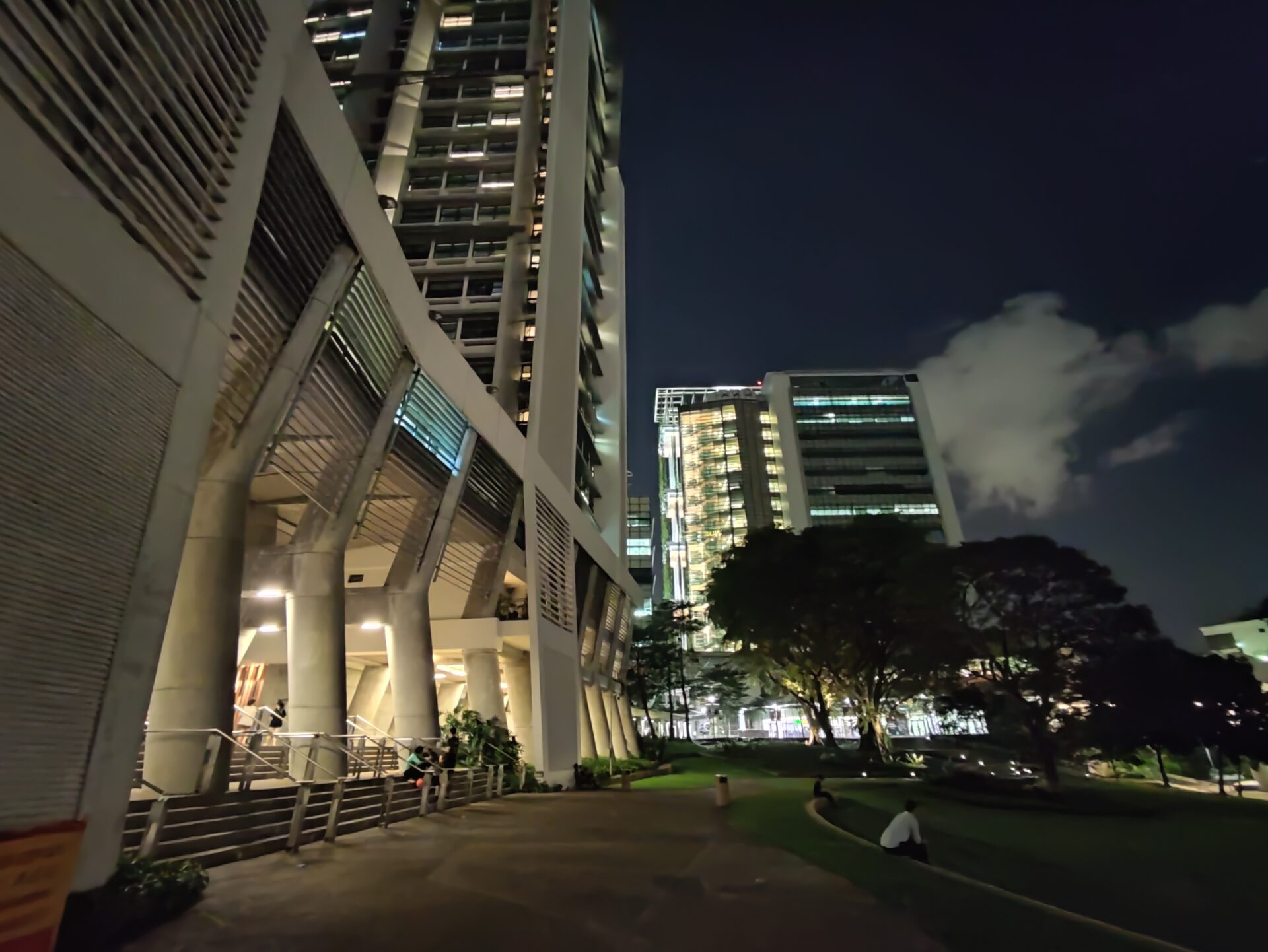 Conclusion
The Poco F3 is a decent challenger in the hottest segment of the market. Its screen is among the better ones available.
The main camera is respectable for a mid-range device, and the gaps in detail resolution are generally not a deal breaker except for large prints, or if you are comparing.
The battery will get you through the day at 120Hz, though there are mid-rangers that easily do two days. The Poco F3 packs a very good processor for its class, but perhaps the software can do with some tweaking to maximise its potential.
This is a device that gets most things very right, but not perfectly. There are other devices available if you are looking for the best camera or battery life specifically, but you lose out in terms of the screen, or take a larger performance hit.
This makes it the Poco F3 a decent choice if you are looking for an all-rounder that does most things well. Just use the ultrawide camera less, and get a case to avoid the gap between glass and frame.