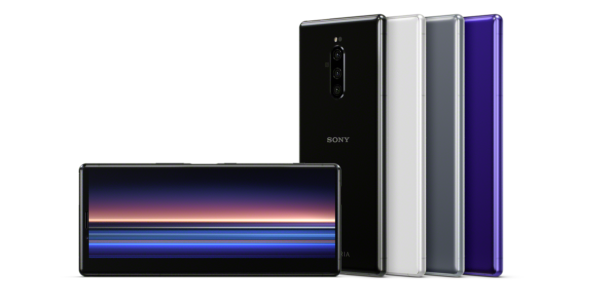 Sony is bringing its Xperia 1 flagship phone to Singapore on August 29, months after it had left users wondering if it had exited the local smartphone market altogether.
Available for preorder from today, the new phone is touted as the first to sport a 4K OLED screen. It also comes with an interesting eye-tracking feature that lets users focus on a subject's eyes for the right sharpness, much like on a Sony camera.
Folks who buy direct from Sony will get an attractive gift – the highly-regarded WH-1000XM3 wireless noise-cancelling headphones – for free. That's while stocks last, of course.
Though the Xperia 1 is only reaching Singapore months after it was unveiled in February this year, the launch of a new model should make many Android users happy that they have yet another alternative to Samsung and Huawei.
Earlier this year, Sony had chosen not to launch its then-new Xperia XZ3 phone here, amid market talk that it had thrown in the towel in Singapore and Malaysia.
Globally, the Japanese company had seen smartphone sales plummet in recent years, as its monobloc Xperia design faced challengers sporting new features like slopped screens, pop-up cameras and in-screen fingerprint sensors.
The Xperia 1 comes with slimmer bezels than previous models, but it still retains a thicker bar at the top than its rivals, so as to keep its front camera in a traditional design.
Sony will hope that users look beyond the design to experience the many features it thinks will make the Xperia 1 stand out from the pack. One big bet is the triple lenses in the main camera.
Using 12-megapixel sensors, they offer wide-angle, regular and telephoto (2x zoom) capabilities, like many flagships today. They also incorporate technologies from Sony's camera division, for example, the eye-tracking feature.
The other big selling point, at least according to Sony, is the 6.5-inch screen. You may argue that you don't need 4K resolution at this size, but you may grow to like the 21:9 aspect ratio. The longish size should make it slightly better to watch videos on, compared to the more regular 16:9.
The Xperia 1 also comes with a zippy Qualcomm Snapdragon 855 chip and 6GB of RAM, so it should handle games well. There's 128GB of storage, with a microSD card slot for expansion.
Unfortunately, the phone is costly at S$1,299. Sure, that's the regular price now for many flagships, but Sony can't be pricing the Xperia 1 too closely to the newer Samsung Galaxy Note 10, if it wants to stay competitive. Perhaps that's why you're getting a nice pair of headphones if you order early.
Will the Xperia 1 win back Sony fans or even bring onboard some new users, despite taking a while to get here? We will try out the phone soon to find out. Stay tuned!