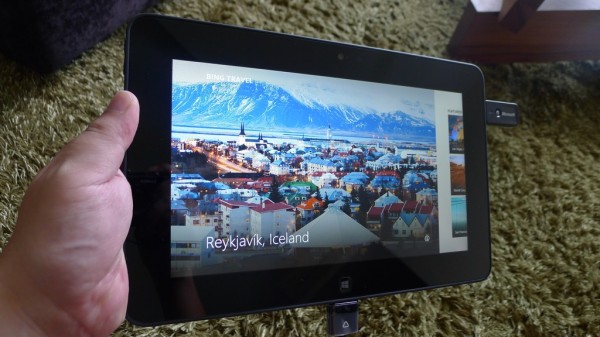 In these tough times, PC makers are still grappling with how much processing power and features to place in their Windows 8 tablets, just to compete with low-cost, low-power iPads and Android tablets.
The Dell Latitude 10 is one example of an either "half empty" or "half full" experience, depending on how you see things. 
Here's a 10.1-inch tablet with Windows 8 (or Windows 8 Pro, depending on configuration), which runs your regular Windows programs.
It also has USB and HDMI ports for hooking up memory drives or TVs. Plus, you can surf the Web conveniently via a 3G module built in for some models (Dell doesn't seem to be offering this in Singapore, despite the review unit having the feature).
At the centre of all this is an 1.8GHz Intel Atom processor. The chip sucks up less power – and offers less performance – than a regular Intel Core chip, but it runs Windows just the same, not the Windows RT variant on the Surface RT from Microsoft.
Best of both worlds or stuck in limbo between them?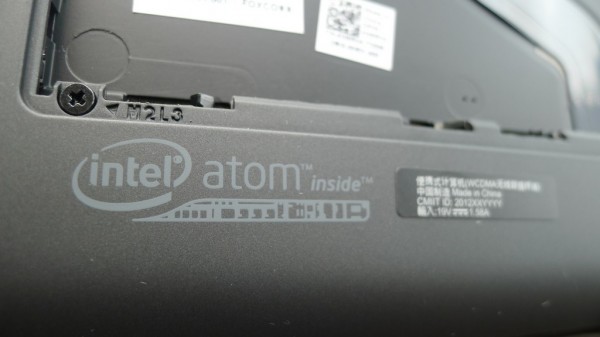 I'd think it's the best of both worlds. The reason: over time, users will scale up their expectations of what mobile devices can do, and for that, they need more performance, while keeping battery usage low.
For Microsoft and its partners like Dell, tablets such as the Latitude 10 could have helped push that usage pattern. It would also have clearly branded Windows 8 (not Windows RT) tablets as premium devices offering more than just a pretty design.
In the Latitude 10, you see some of that promise. Okay, I know it's a Dell, but do check it out and see if it's really less attractive than many of the tablets out there.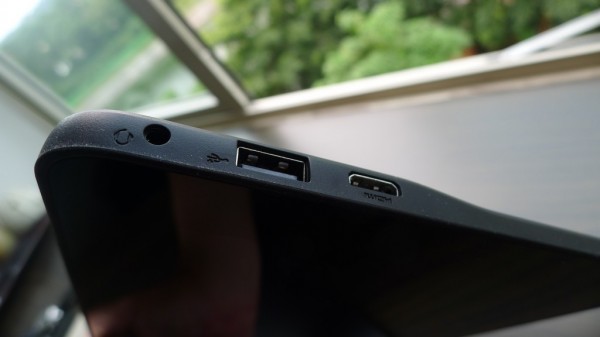 It's not as slim as many Android or iOS devices, but the Latitude 10 isn't so thick either, considering the features it has packed in.
It has a full-sized USB port on the side for hooking up memory drives and other devices. There's also a full-sized SD card slot, so yes, you can still slip in a memory card from your camera without resorting to an external reader.
That's not to mention that the battery is removable – something most tablets don't offer. If you run out of juice on the go, you can pop out the 30 watt-hour (Wh) battery for an optional 60Wh one.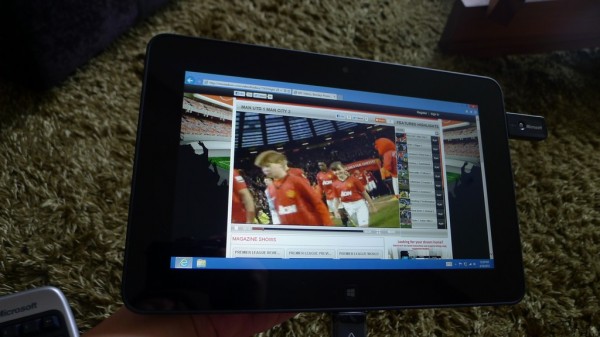 And of course, it runs your Windows programs flawlessly. I surfed over to SingTel's miostadium website, which shows videos of the Barclays Premier League, and things loaded as they would on a PC. None of the frustrations I had with Adobe Flash videos on the Surface RT.
All this makes the Latitude 10 convenient to use if you've always been held back by your iPad or Android tablet's limitations.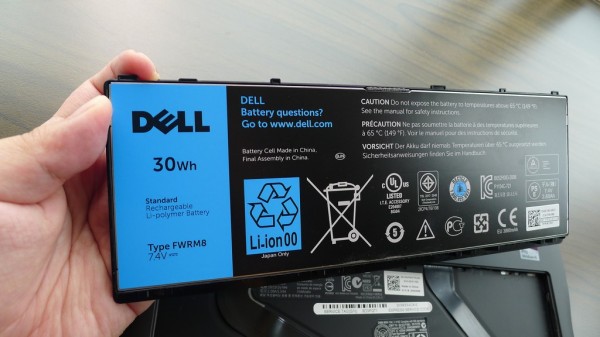 I'll admit, the rest of the hardware isn't top-notch by PC standards. The 2GB RAM and 64GB solid state drive are what you'd expect from cheap laptops.
And perhaps that's the problem. Since Windows is loaded on the Latitude 10, users see this as a sub-par PC rather than a souped up tablet.
They start asking why they should be paying S$947 for it (in Singapore), when S$1,299 nets you the excellent Dell XPS13 ultrabook packed with a lot more good hardware, like a Core i5 chip, 4GB RAM and an 128GB solid state drive, not to mention a 13.3-inch screen.
Yet, if they stopped and saw the Latitude 10 as a flexible PC on the go, the price isn't that unreasonable. Here's a machine that can be hooked up to a screen, keyboard and mouse in the office and perform many of the tasks that laptops can do.
Plus, it is cheaper than most laptops while offering the benefits of a touch screen tablet. As I said, the glass is either half empty or half full.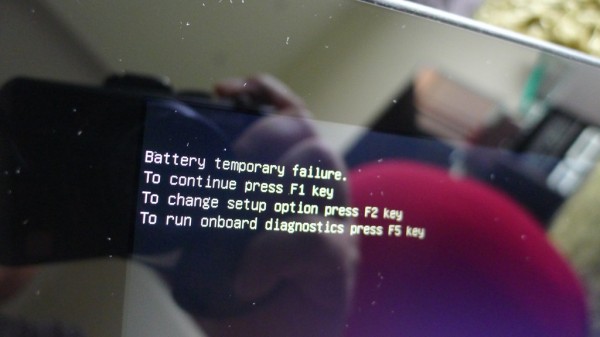 Sure, there are some quirks to be ironed out. If the battery is totally empty and you try to power it on from the mains, you're told to press F1 to continue. This means you need to plug in a keyboard.
Dell also lacks the accessories that complete the loop for users – just look at the Surface RT's slim keyboard covers.
Yet, I wish more manufacturers had taken the route that Dell has here with the Latitude 10. I'm still certain that users would want to run more powerful programs on their tablets as they replace their laptops in future.
Devices like the Latitude 10 powered by Intel's Atom chip and running full Windows 8 programs should have been the "bridge" to a future where you'll get the performance of Windows laptops on a tablet that runs as long as your current iPad or Android tablet.
Sadly, and unfairly, they are now seen in no man's land between low-cost Windows tablets like the Surface RT and a full-fledged ultrabook.